Sustainability Tips From Women Leading Change

These four women around the world have come up with creative solutions to help their local environments, each one imparting a valuable lesson we can bring back to our own homes.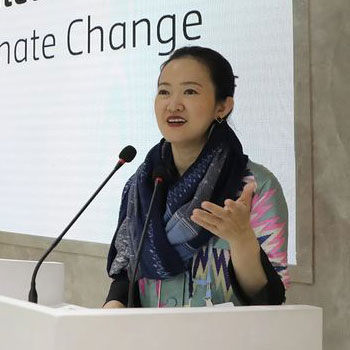 Bangkok's geographic position, as a gulf city that sits on a flood plain, means that the city deals with regular flooding. Rapid urban growth also plays a role in flooding, as buildings have taken place of natural drainage and water storage features. In 2011 a flood killed over 800 people.
Kotchakorn Voraakhom didn't cower in the face of this atrocity: she took action by way of green spaces. She is a Thai landscape architect who is utilizing public green spaces to tackle local environmental issues. Her designs aren't just aesthetic ways for city folk to get outside, they are solutions to flooding.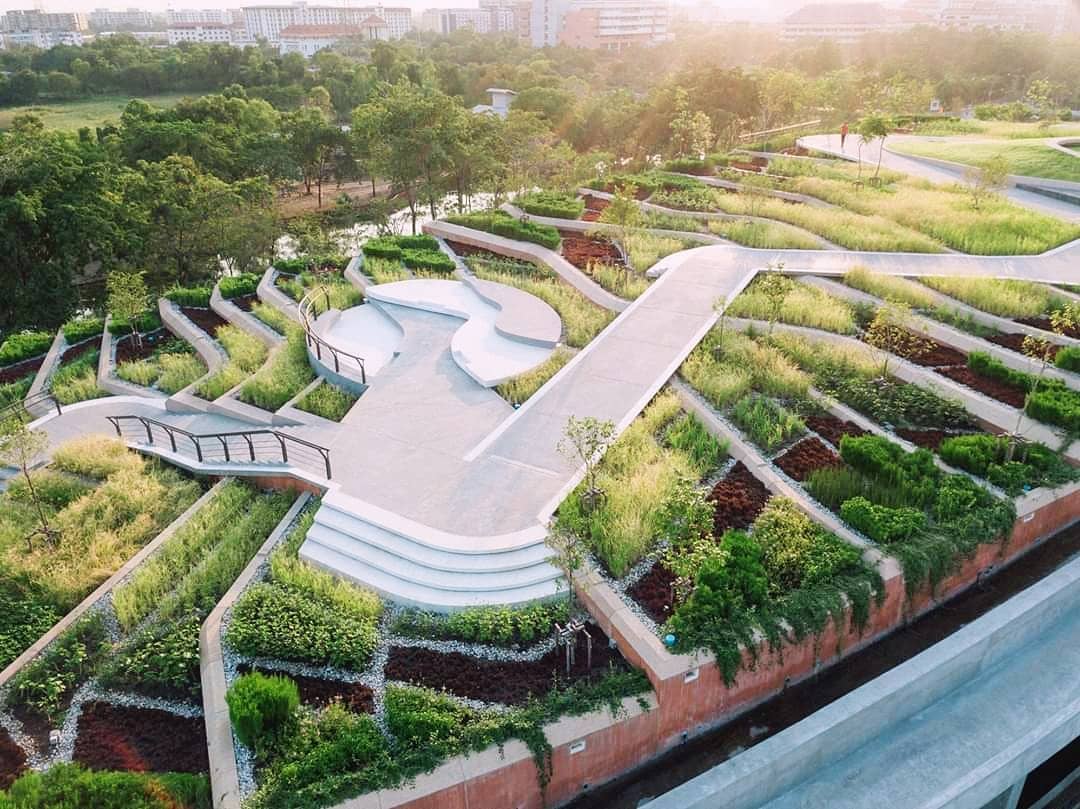 One of her most notable projects is the 11-acre water-collecting green space at the Chulalongkorn University in Bangkok. Her design is clever, featuring absorbent green roofs on buildings, underground storage tanks, sloping landscapes, wetlands, and a retention pool designed to double in size during flooding. Every element of the park is designed to mitigate flood damage, holding up to one million gallons of water.
In addition to running an architecture firm, Voraakhom is also the co-founder of Porous City Network, an active organization that partners with vulnerable communities to provide productive public green spaces and maintain excess water catches such as agricultural land, canals, and ditch orchards.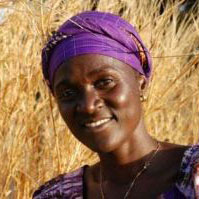 Gambian native Isatou Ceesay noticed plastic bags polluting her village of Njau. These bags were more than an eyesore; she saw firsthand how they were hurting livestock, helping mosquitos breed, and killing vegetation. Ceesay took action, founding the Njau Recycling and Income Generation Group in 1997. This group began taking those plastic bags and reconstructing them into durable purses, mats, bags, and more. Even one small coin purse can recycle up to 10 plastic bags!
The environmental benefits aren't the only reward Ceesay's community gained from her efforts, though. The organization has been able to employ over 100 women in Gambia and, for some, this was their first income source. Profits from the clever repurposing also allowed their community to build a Skills Centre and the Women's Initiative Gambia (WIG), a skill-building organization that helps women improve their family's standard of living.
How can you give new life to plastic waste in your home? We love these ideas from The Spruce on how to give new life to plastic bags – especially the cute Outdoor Pom Pom Light.
We also love this hack that turns plastic bottles into perfect water globes for indoor plants.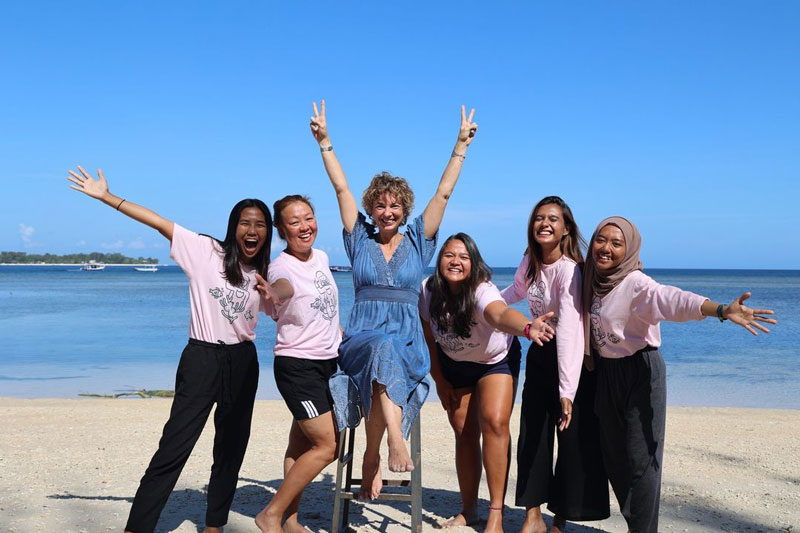 Coral Reefs play an important part in protecting the environment. In addition to being a home for marine life, they supply significant oxygen to us and provide communities with income through tourism. Around the world, however, reefs have been impacted by warming waters, dynamite fishing, coral bleaching, coastal development, poor waste management, anchor dropping, heavy boat traffic, and, in some places, seismic activity.
Coral Catch is the world's first all-female coral reef restoration team, founded in 2019 to help restore coral reefs in the area around Gili Air in southern Indonesia.
However, this organization is doing more than saving the coral reefs. Its goal is to empower women to pursue careers in marine conservation, a historically male-dominated field. Coral Catch offers scholarships for women all over the world which provides training, accommodation, dive equipment, and even meals to awardees.
After their nine-week scholarship, these women are challenged to educate and improve their own communities through initiatives like monthly beach clean-ups.
Make a clean-up pledge of your own in your community.
Can you rally a few friends and commit to a trash clean-up this month?
In the Ecuadorian Amazon, indigenous peoples are all too familiar with environmental issues, such as deforestation, flooding, oil drilling, and oil spills. Nina Gualinga is trying to change that.
She has been speaking up from an early age and now at 29 years old, she is a force to be reckoned with. She has made a name for herself globally as a powerful activist. She is also the Women Defenders Program Coordinator at Amazon Watch, a nonprofit organization that helps to protect the rainforest and rights of Indigenous peoples in Ecuador, Peru, Colombia, and Brazil.
She is leading the conversation on local, national, and international levels so that others in indigenous communities can learn how to protect their land. Her tireless activism includes founding a legal fund for Indigenous women participating in climate activism, organizing against oil companies, acting as a spokeswoman for Mujeres Amazónicas, and sitting on the board of the Amazon Watch-Sweden. In 2018, the World Wildlife Fund recognized her work by awarding her the International President's Youth Award.
Sometimes, the simplest thing we can do is join the conversation. By educating ourselves and listening to the conversation already happening, we can make a difference.