Fair Labor Is Just the Beginning…

We are proud to partner with Fair Trade Certified™ factories for so many reasons, from helping lift up those without a voice to contributing to sustainability.
You may think that you're just buying a sweater, but your impact is much greater when you purchase a Fair Trade Certified™ product. You might be contributing to a child's education or helping a family secure much needed health care. Most likely, you are also contributing to sustainable practices as well. When you buy fair trade, your dollars do more.
You may have learned about Community Development Funds from last week's blog – money that is paid to workers on top of their wages to pay for projects that help workers, their families, and their communities. It's an empowering program that allows workers, especially women, to lift themselves out of poverty.
In 2022, Aventura has contributed $198,300 towards Community Development Funds to our fair trade factories. These funds have been used for a variety of things, including:
Reimbursement of school/college fees for workers and their families

New sewing machines

Washing machines

Water purifiers

Groceries

Emergency funds during COVID shutdowns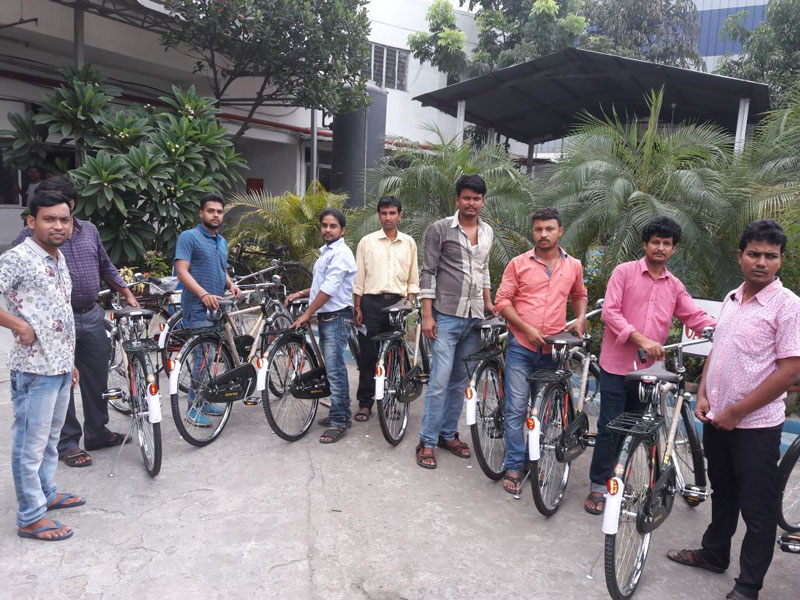 "For some of the factories that we're working with, [workers have received] refrigerators." Kathleen explains. "[Factories have] built an onsite healthcare, onsite daycare…they have given bicycles to people and have provided transportation."
Factory owners at fair trade factories often make improvements beyond Community Development Funds to aid the wellbeing of their employees. Kathleen describes the owner of our largest partner factory: "he is just such a lovely man who cares about his workers deeply…Not only is he doing what's right with fair trade, but he has built the greenest factory [in India]." This factory operates in a closed loop system, recapturing the water used as well as implementing solar energy. Aventura started producing fair trade clothing "largely because of this factory," Kathleen says.
The owner was, and still is, committed to supporting independent organic cotton farmers in India. This stood out to us immensely as we had been prioritizing organic cotton clothing since 2006 and wanted to work with factories who knew the fiber well.
He was a founder of the Chetna Project, a co-op that works with small farmers to source organic cotton in a way that makes farming a sustainable and profitable occupation. Organic cotton is not only better for the earth, but better for workers who handle the fiber. Conventional cotton is grown by using pesticides, insecticides, and other chemicals that can have negative health effects on workers. By prioritizing organic cotton, the owner of this factory puts his employees first.
"We're really really lucky to be working with a factory that is as amazing as they are on both the sustainable end and the fair trade side," Kathleen says.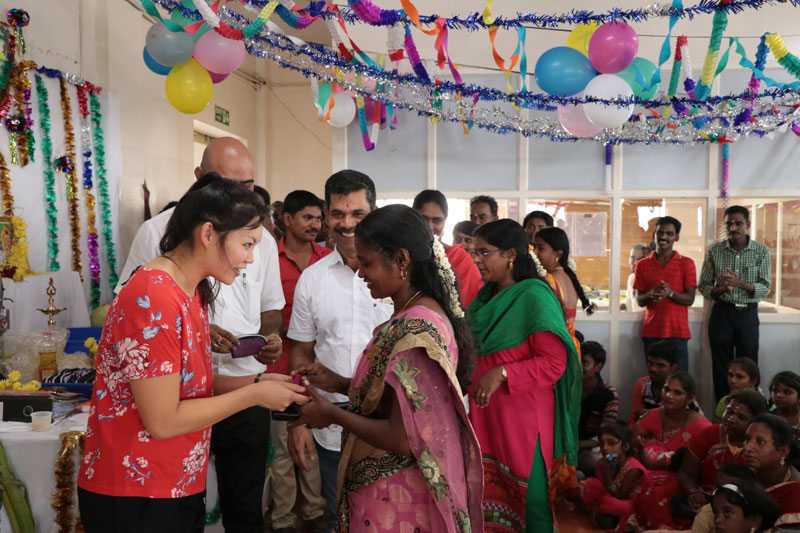 The ways in which fair trade improves the lives of the workers and their families is astounding. Though we've contributed more than $850,000 in the last five years towards Community Development Funds, we are still such a small player. Imagine how much greater this number could be if together we prioritized purchasing fair trade goods, whether it be clothing, coffee, or chocolate. What an incredible impact that could make on global communities!