In an effort to make the most out of her budget, closet, and life in general, this fashionable mom started a blog to connect with her sense of self as she transitioned into motherhood
Through the struggle of infertility after her first child and the eventual success of IVF, she continued to blog to share her stories, fashion, and advice. We love her confidence-boosting wellness posts like How to Work Smart and How to Ease Your Continued Education Efforts – they keep us coming back for more each month!
Be sure to follow along to get your daily dose of Laura Bambrick.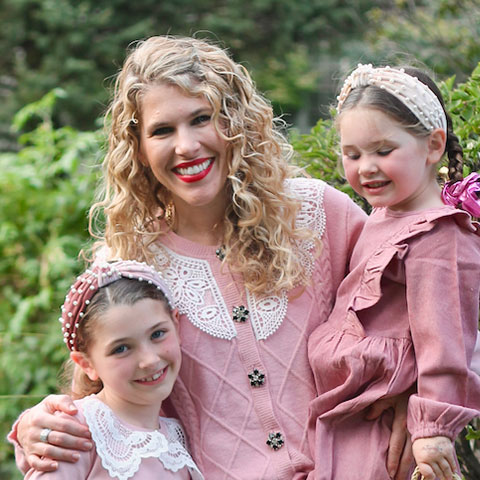 In 2016, a fashion and lifestyle blogger caught our eye with her bright, fun-loving sense of style and dedication to her family. We were initially endeared to her fashion, but her honesty and vulnerability shone through and won our hearts.
Her first blog featuring Aventura Clothing hit the spot, focusing on functional fashion for travel. The partnership resonated with her as well, as she was drawn to our values and the functionality of our clothing.
The rest, as they say, is history!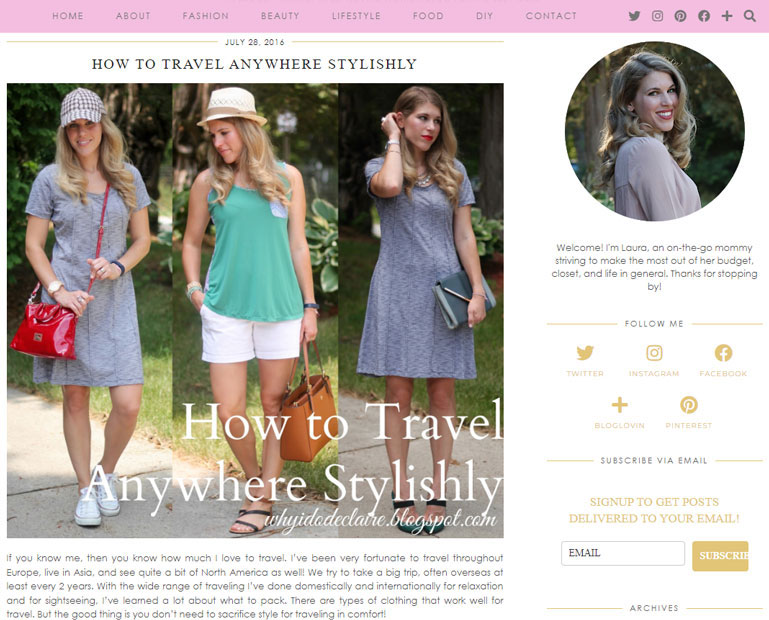 "I see Aventura as a very well-rounded company that is trying to do good through its use of eco-friendly materials, fair trade production, and more. It all really speaks to the character of the company itself and its owners."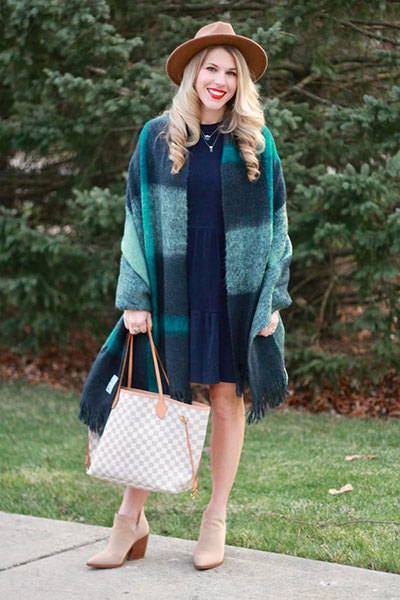 Why is fashion so important to you?
Fashion makes me feel good. When I put together an outfit that I feel good in, it helps me feel confident the entire day. Clothes can influence your mood whether it is positivity, an extra boost of confidence, or even a sense of calmness. Besides, it's fun! I'm the girl who loved dress-up as a kid. That hasn't changed much!
When you had your first child, you said that you were worried about losing your love for fashion. Why do you think this was a fear of yours?
Honestly I think I was more worried about losing my sense of self. It can be too easy to become immersed in motherhood to the exclusion of all else. How many times do we set our own needs aside for our children? One way I tried to preserve that all is through fashion. Getting ready each day and following trends is something I enjoy, but doesn't take away from being a mother.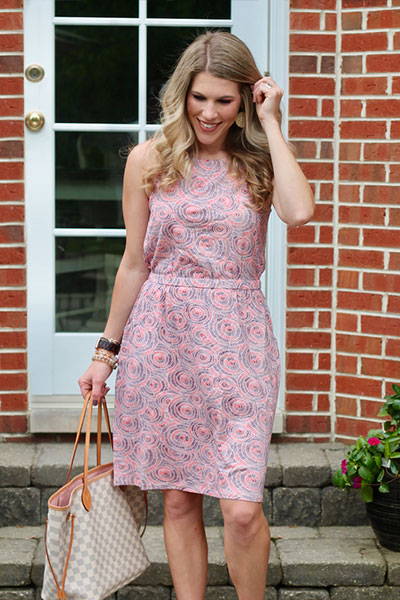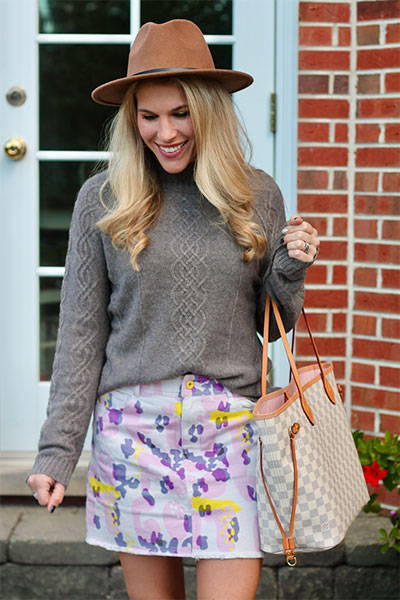 How did fashion play a part in your life before your blog?
I've always liked clothing, but didn't become as interested in fashion and following trends until I started blogging (almost 9 years ago!). I think I used to focus more on quantity versus quality pieces and didn't think about how a piece of clothing could be mixed and matched with items already in my closet. Now I try to be a lot more cognizant of what I already have and how versatile a new clothing piece will be for me based on my lifestyle, climate, and more.
What advice would you give to a young mom who feels like she lost touch with her fashion?
I'd say start small! There are many resources to help you shop your closet, create a capsule wardrobe, and build from there. It really helped me to follow other blogs similar to my style and create a place to save inspirational outfits I could recreate with pieces I already have. Pinterest, having a file on your computer, or even screenshotting pics and saving it to your phone are all great options.
As a fashionista, what initially drew you to Aventura Clothing?
What I really loved about Aventura's clothing is its ease of wear and the clothing's durability. I'm a mom of 2 daughters and lead an active life. I love that this family-owned business makes timeless pieces, most of which are washable. The added bonus, of course, is that they focus on eco-friendly and fair trade fabrics and production.
What stands out to you when you wear an Aventura Clothing piece?
Across all of the Aventura pieces I have worn over the years, the fabric choices are one thing that really stand out. Consistently, Aventura uses fabrics that feel good to wear. I've NEVER worn anything itchy, scratchy, or rough that carries the Aventura label. Their fabric is soft and moves with you. The details are another thing that stand out. It's clear to me that everything from the seams to the pockets to the buttons, all pieces are carefully designed and made. These pieces are made to last.
Do you have an all-time favorite Aventura Clothing piece?
Absolutely! Hands down, my favorite Aventura piece is my burgundy Logan skirt.
Can you believe I've worn it 7 different times on my blog?! It's that good. So high quality and versatile!