Tamara is the voice behind the award-winning blog We3Travel, a food, culture, and adventure travel blog told from the perspective of a mom who frequently explores with her daughter and husband. We love her perspective on travel, as something to immerse one's self in, and can't get enough of her stories from every stretch of the earth.
We asked her to become an Aventura ambassador about a year ago because we wanted to join in on the adventures! Since she joined our team, she's taken us along to the lighthouses of Maine, the blue and white speckled shorelines of Greek islands, medieval structures of Lisbon, frozen escapes to Rocky Mountain National Park, and the stunning streets of Paris. Join in the journey and get to know our ambassador Tamara…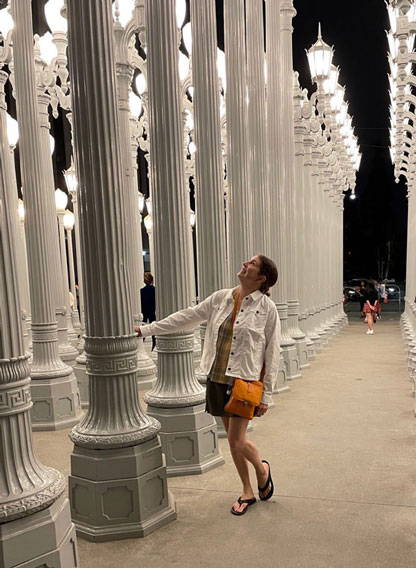 Why is travel so important to you?
It gives me true physical, mental, and emotional joy to experience a new place — whether it is a new landscape, a new city, or a new culture. But on top of the joy of travel, I believe the act of travel is so important to my growth as a person. Dealing with the obstacles of travel has made me more resilient and able to deal with challenges and setbacks.
I've opened up to new ideas and ways of life in ways that I believe have made me more empathetic and understanding. I also feel that travel has made me care even more about protecting our planet and people from the negative impacts of climate change, inequality, and bias.
"​​I also feel that travel has made me care even more about protecting our planet and people from the negative impacts of climate change, inequality, and bias."
When you had a child, did you think that travel would have to slow down or stop altogether?
I was just getting started traveling when I had a child and I wanted to show her the world in ways I never had the opportunity to as a child so no, I never really thought about it slowing me down or making me stop traveling. Honestly, it gave me even more incentive to travel. I just knew that it would take a fair amount of planning and care to travel with a young child but once they hit around 6 or 8, it just gets easier and more fun.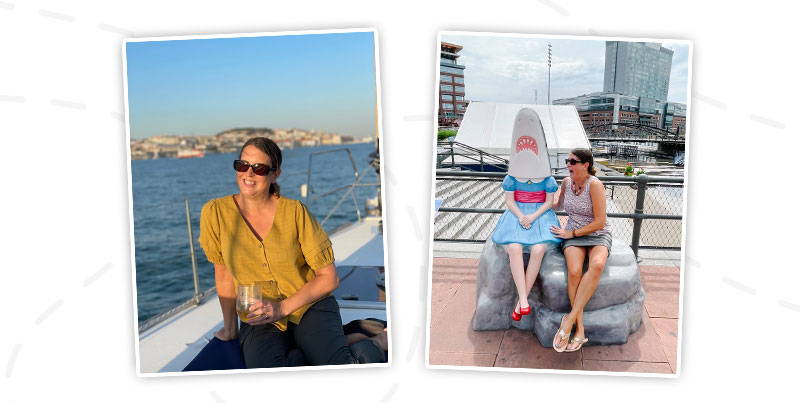 What are your favorite destinations?
I could return to Italy every year for the warmth of the people, the quality of the food, the history, the landscape, and the culture. But there are also places that just have a special energy that touches my core too — like the raw beauty of Iceland. Picking a favorite is so hard because we love cities equally to places where we explore nature.
What is your favorite part of traveling?
The food! Seriously, travel is such a sensory experience and I truly love experiencing a destination by gaining a better understanding of the local cuisine. That is why I love food tours and cooking classes.
Do you have any travel tips for a family with young kids, especially travel abroad?
Every child and every family is different and I truly believe that kids can get something out of travel at any age. That said, I think the sweet spot for starting international travel is around eight. Kids that age are little sponges that want to soak up everything, but also have enough knowledge and experience to understand what they are seeing. My best advice happens before the trip. Prepare your kids for the experience by reading books, watching videos, and trying foods to both get them excited about the trip and also make sure their experiences while traveling resonate and the memories stick around. Also, if you can afford it, always invest in a private guide that caters to families.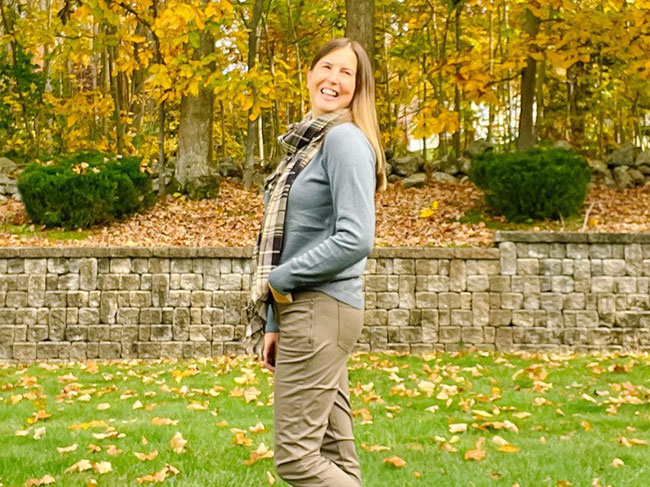 Let's shift gears and talk about your partnership with Aventura. What initially drew you to the brand?
I was in an outdoor outfitters store in Portland, Maine trying on clothes when I first noticed the Aventura brand. I was initially very drawn to the fit, as it was hard to find tops that fit my figure without looking boxy. It was so exciting to find shirts that fit my personality and also my body! For years, whenever I returned to Portland I would stop into the same boutique to search for something new from Aventura.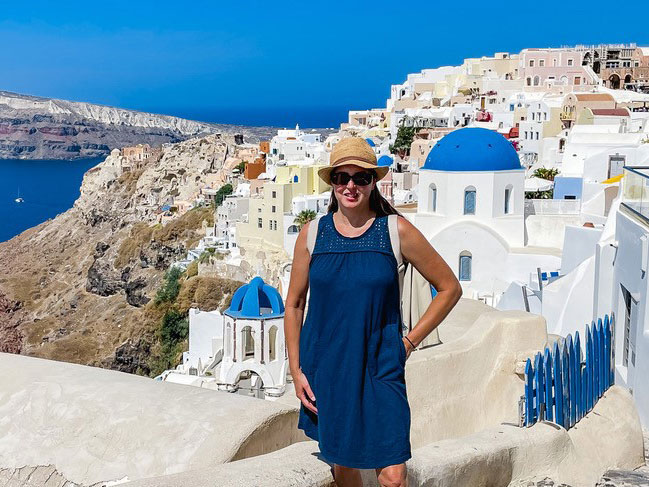 Which core value of Aventura speaks to you the most?
Aventura's focus on fair trade production and women's empowerment really spoke to me in today's world of fast fashion and the horrible labor practices that are behind this trend. I want to wield my consumer spending dollars in a way that supports the values I believe in, and that includes supporting small and family-owned businesses.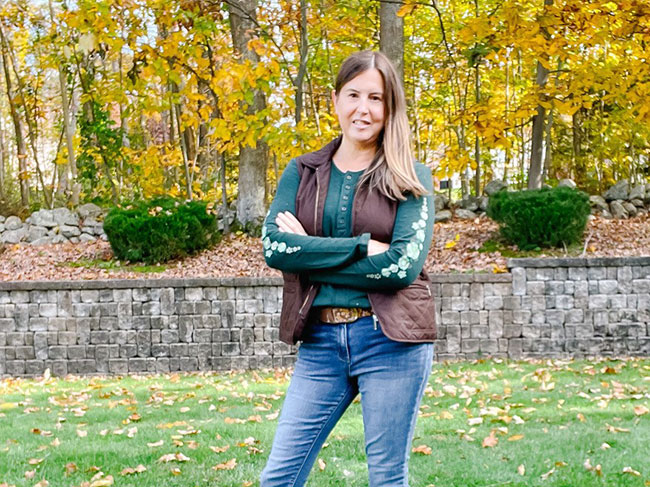 What stands out to you when you wear an Aventura Clothing piece?
The details! I love the thought that goes into each piece that turns a t-shirt into something stylish. It could be the seam down the back, the scalloped bottom, or the details on the shoulders but it is always something that stands out and is complimented.
Do you have an all-time favorite Aventura Clothing piece?
My Cheri tank — it is perfect with shorts, skorts, and pants for all kinds of occasions.