Travel With Us To Coarsegold, California!

Go behind the scenes with us on our Spring 2023 photoshoot in the beautiful, foothill town of Coarsegold.
Spring 2023 is all about the balance between reflecting on where we've been and appreciating the ephemeral now. Our design team was inspired by the deep roots our parent company, Sportif has, and the incredible possibilities of what tomorrow can bring for us.
Aventura officially turned 17 this year, but Sportif turned 58 – that gives us a LOT to reflect on! In fact, we drew inspiration from some of the vintage hiking shorts and active styles from some of the 1970s Sportif catalogs. And as we look to the future and reflect on the values that we set out to uphold, it's looking bright. We are proud to announce that we are so close to achieving our goal of making 100% of our clothing from sustainable and low-impact materials. In fact, 99% of our spring 2023 catalog is!
But we know how important it is to enjoy the beauty that is now, after all this is what makes us feel human and connected with each other. We thought there was no better location than the gold shimmery foothills of California to pull us into the present. Inspired by the golden grasses, the ancient oak trees, and the bluest of blue skies, we traveled to a town on the outskirts of Yosemite National Park for this photoshoot: Coarsegold, California.
Join us behind the scenes of our Spring 2023 photoshoot!
The drive took us on a roller coaster of mountain passes as we drove from one side of the Sierra Nevada Mountains to the other. Though not far geographically, Reno and Coarsegold are about a five-hour drive apart…and the journey was not without hiccups! We were stopped just forty minutes from our headquarters at a chain control because the mountains were experiencing a late season snowfall.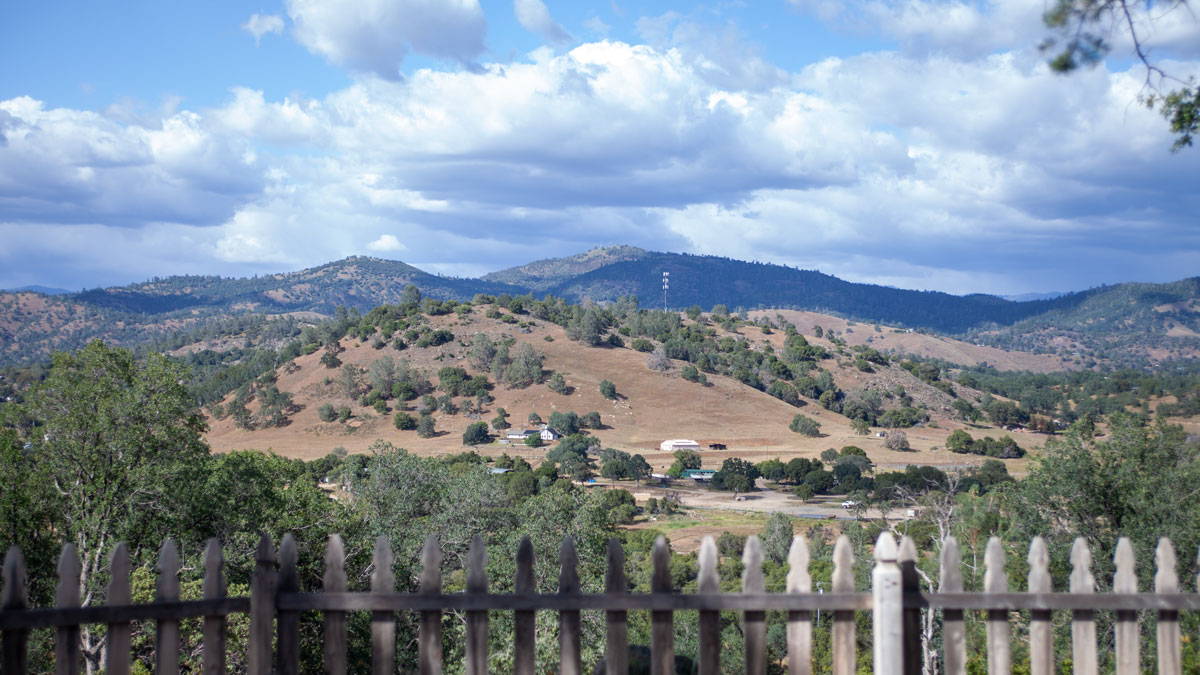 We made it through without any issues–or ice on the road–and safely down into Sacramento and the Central Valley. This area of California is known for agriculture and farms grow everything from grapes to oranges to almonds. As we head away from the urban sprawl along the main freeway and east again towards the mountains, we pass through acres of orchards, speculating on what fruits they produce. Before long, we are driving along a two-lane road lined with golden fields of grasses.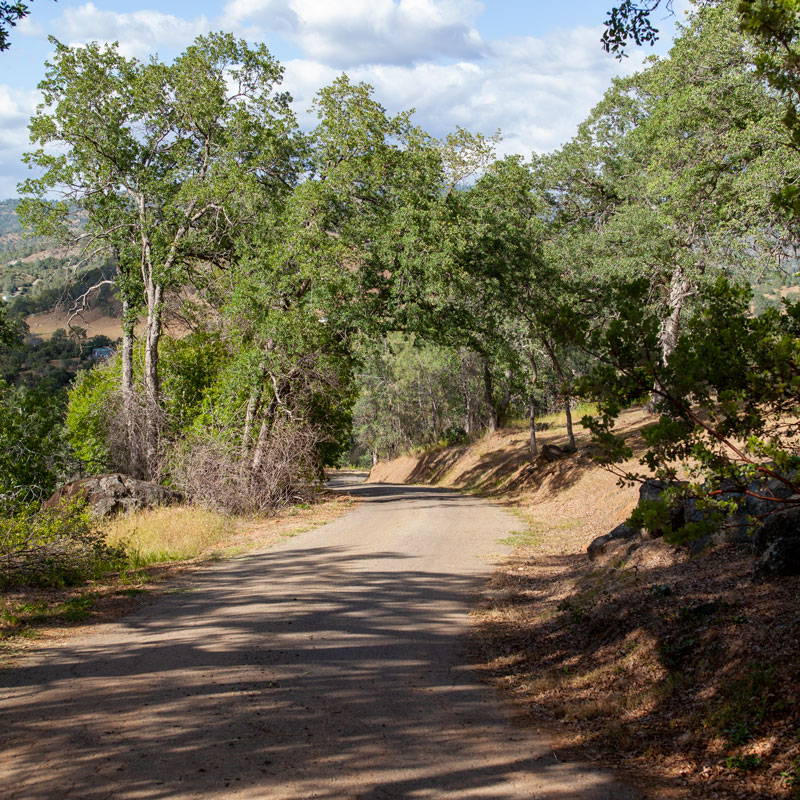 When we arrive at the house, we are welcomed with a bottle of wine and a sweet letter from the owner. Our first impressions: LOVE! This location was perfect for us because it not only had incredible views, but also included three separate rentals on the property that we were able to utilize for this photoshoot.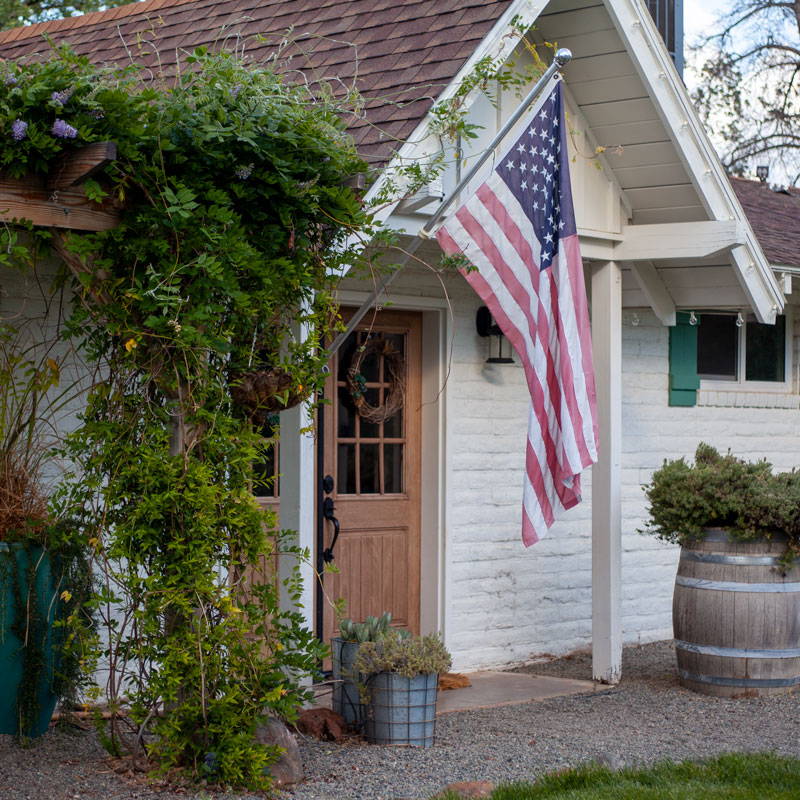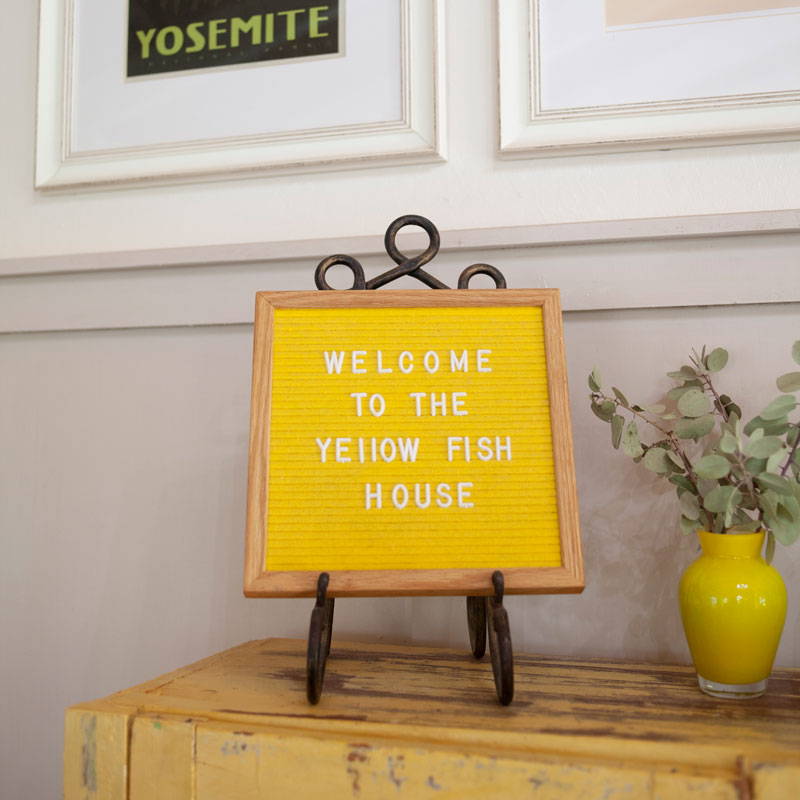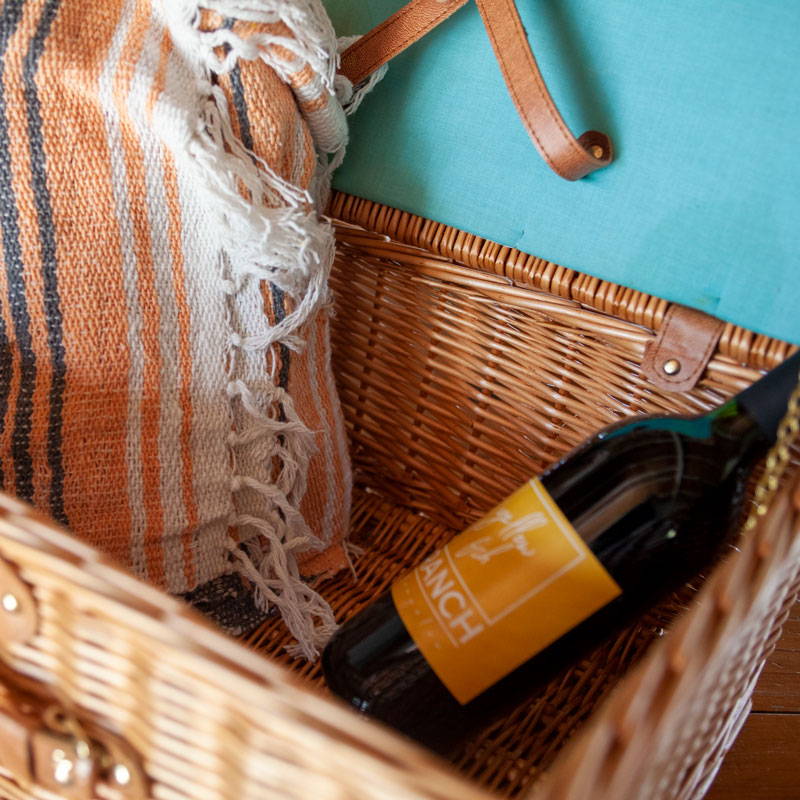 After hauling in the clothing, gear, and food, we settled down to dinner and solidified plans for the next couple of days.
We love when we get to work with old friends and today we get to work with a familiar face! The life of the party and an owner of a feed store in Northern California, she is more like a dear friend than a hired model. We get to chatting while setting up and exploring our photo options for the day.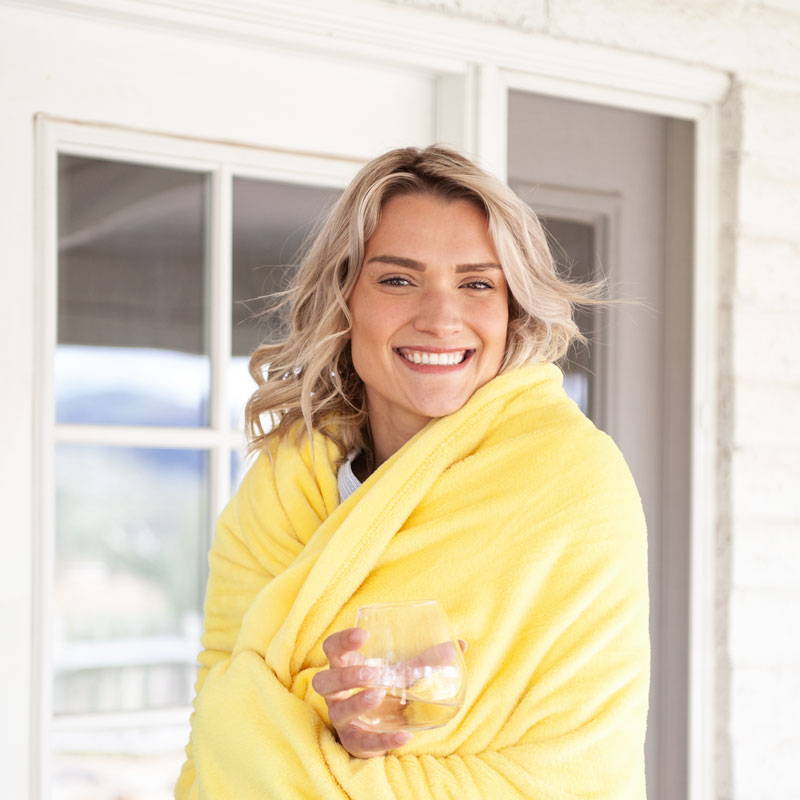 We really lucked out with the weather! Fluffy white clouds occasionally pass through the blue sky, but it is sunny and beautiful out. We are taking full advantage of the outdoor spaces this property has to offer. In between shooting, we even rest in the macrame swings hanging on a glorious tree in the front yard and the lovely swinging daybeds on the porches.
We are soon joined by some new faces: our male model for Old Ranch Brands and girls for our shoot day tomorrow. We soon break the ice with everyone over dinner and start to prep for what's next to come.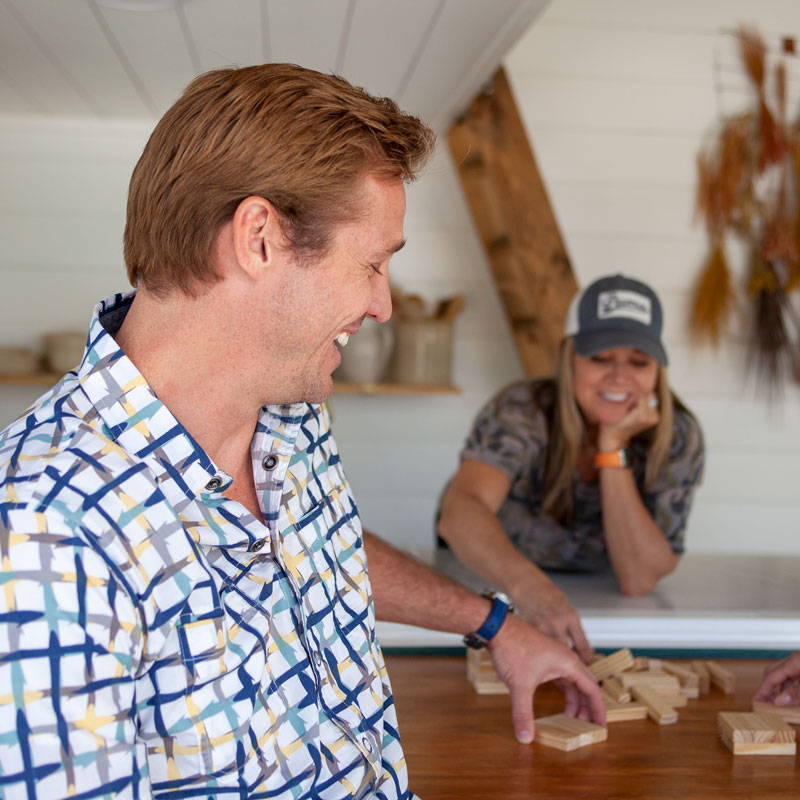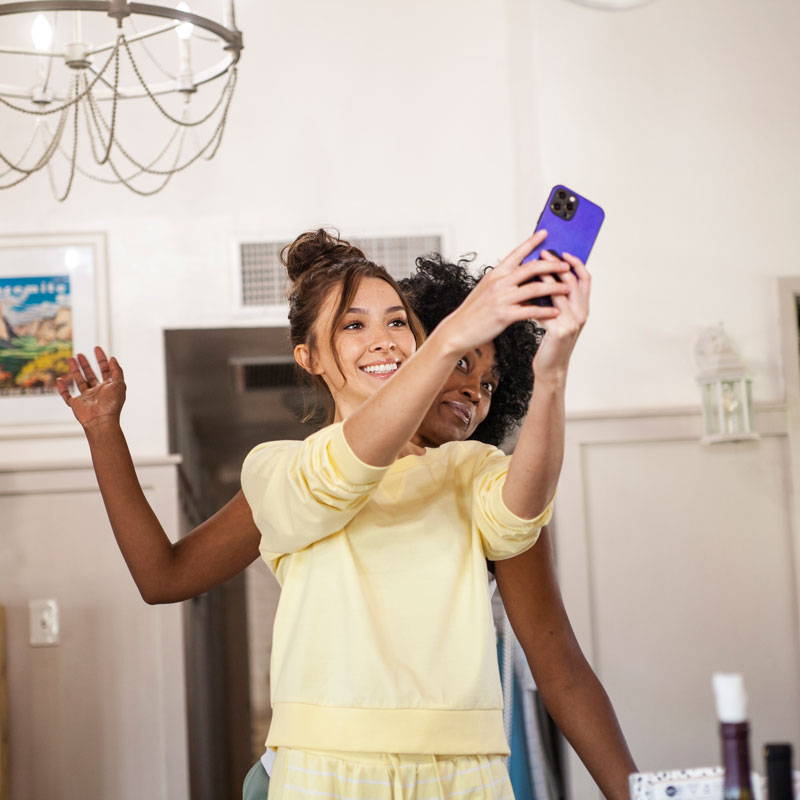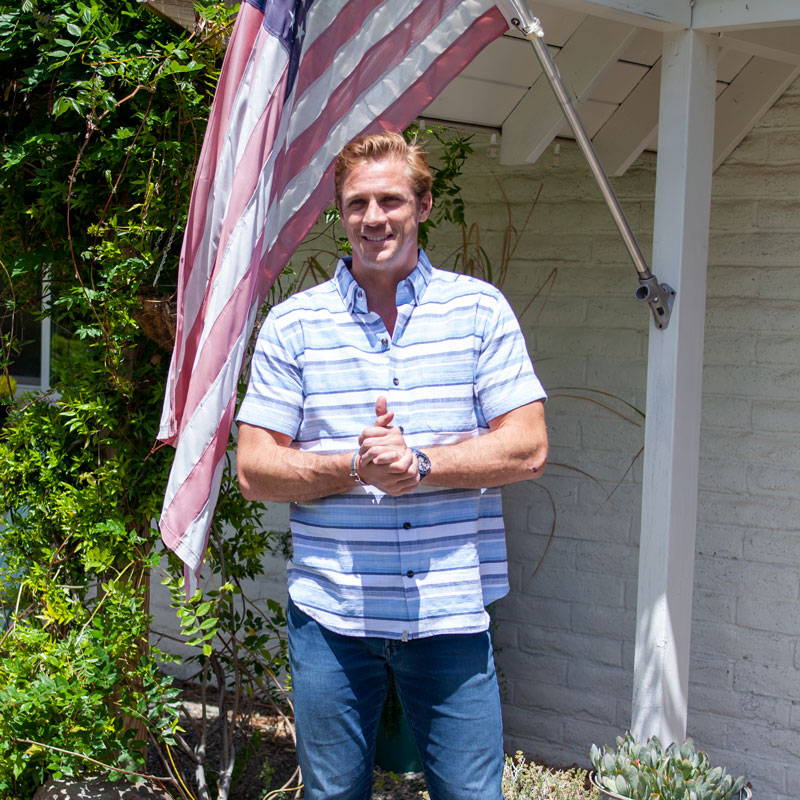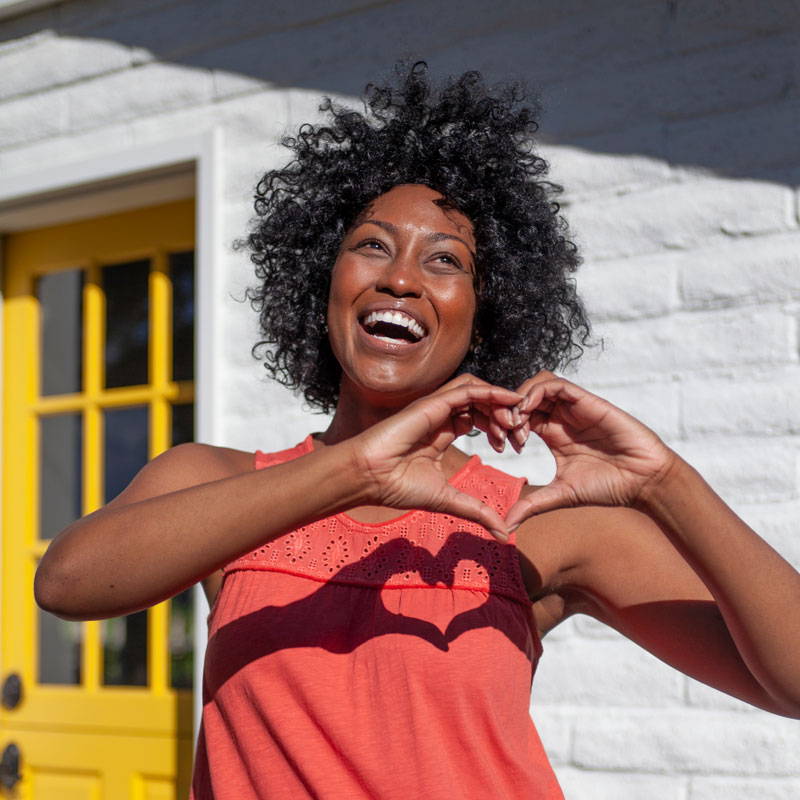 Because we found such an incredible rental property (thank you Brand Manager and Photographer, Caitlin!), we have quite a unique situation in that each of our locations are all within a one-minute walking distance from each other. Unlike photoshoot locations like Sedona or Salt Lake City, where we had to drive and occasionally hike into spots to shoot, now we can fit in a lot more here with half the effort.
Today, we wanted to focus on getting some action shots. We've brought roller skates, pool floaties, and hula hoops. Our models bring the energy this day demands, plus so much goofing around–we cannot stop laughing! All day long with these two is a comedy show. From throwing popcorn to breakout dances, they make the day go by in a flash and suddenly we are coming to a close on this season's photoshoot.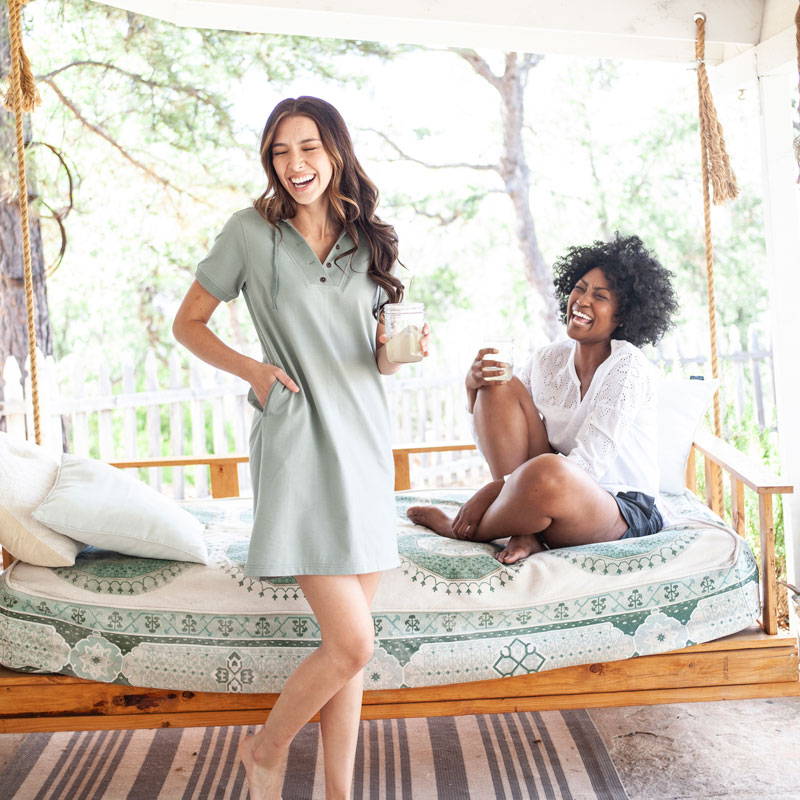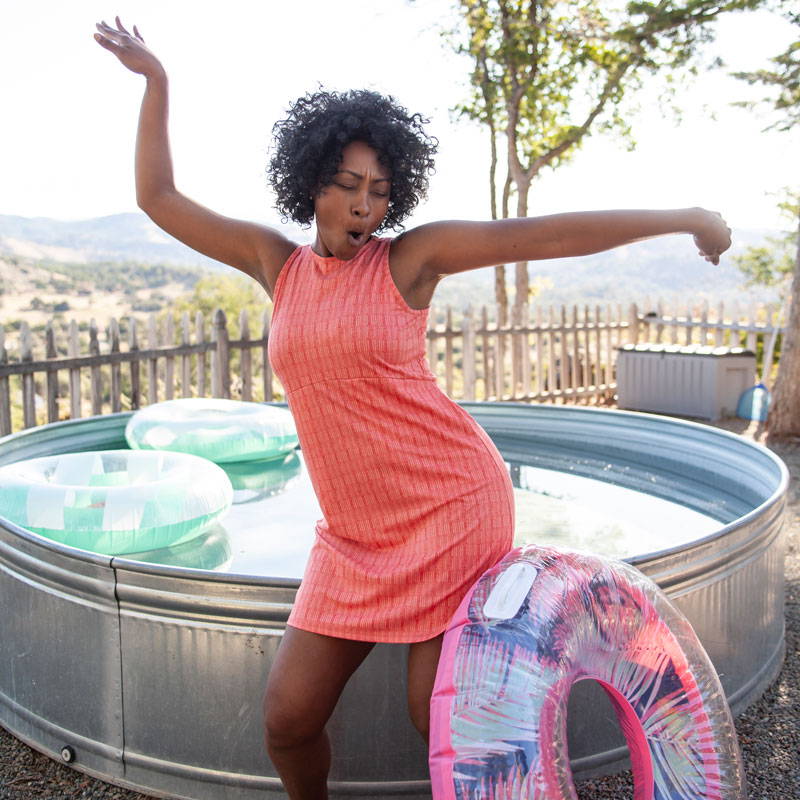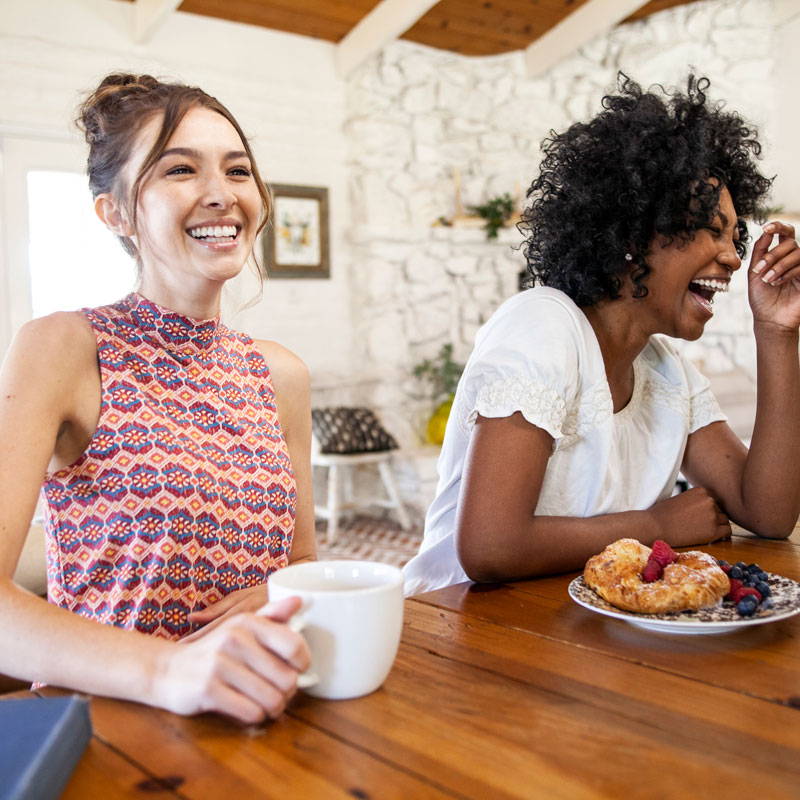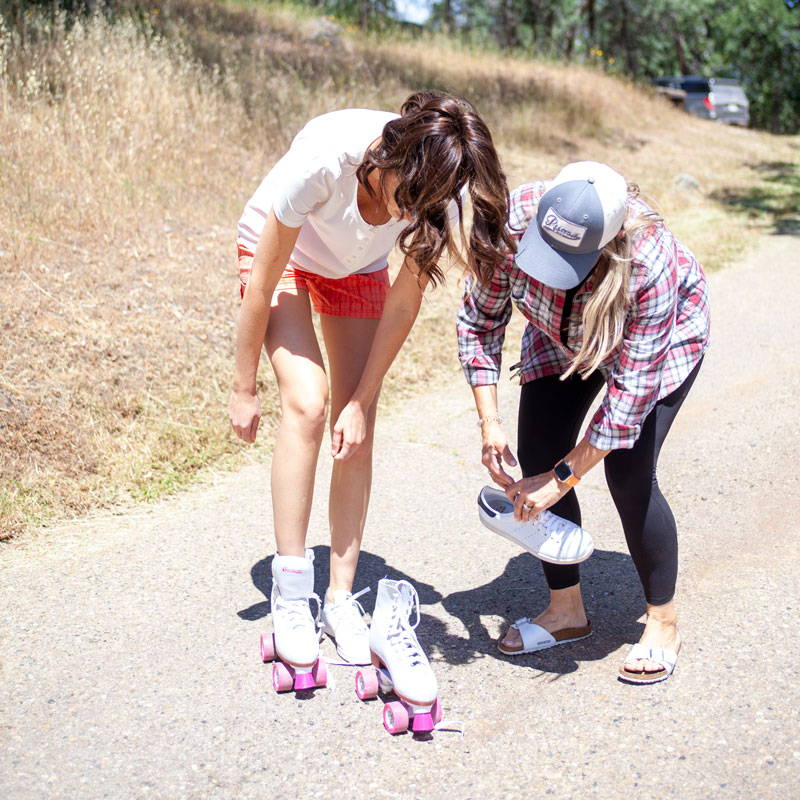 Caitlin starts to go through the photos we captured over the past two days. We already feel like we've got our cover shot! That's a wrap!!
Many naps were had on the long drive back. What an accomplished feeling! We'll have some time before we have to start planning our Fall 2023 photoshoot, so for now, we sign off and enjoy the lull of the car.