Chocolate Recipes for Valentine's Day

Treat your valentine (and yourself!) to these delicious decadent chocolate recipes our ambassadors and staff can't get enough of!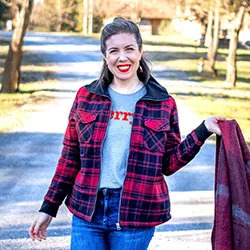 Favorite Valentines Recipe:
Chocolate fondu for sure! My favorite dippers are rice crispy treats, marshmallows, strawberries, bananas, and Graham crackers.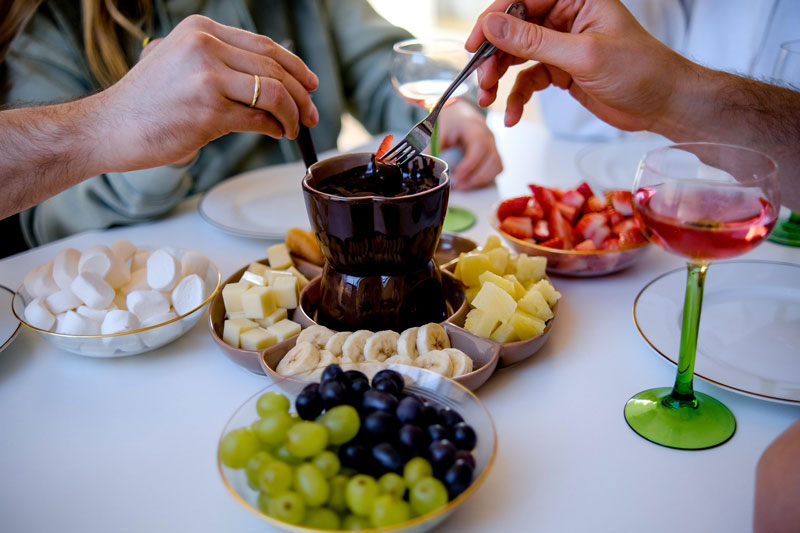 Heat chocolate and cream on low until melted together.
Add peanut butter. If you heated on the stove, add to a fondu pot on low (you can heat the chocolate in the pot but I have more consistent results melting it on the stove).
12 Oz milk chocolate (you can use chips or bar)

1/2 cup cream

1/2 cup crunchy peanut butter

Dippers of choice*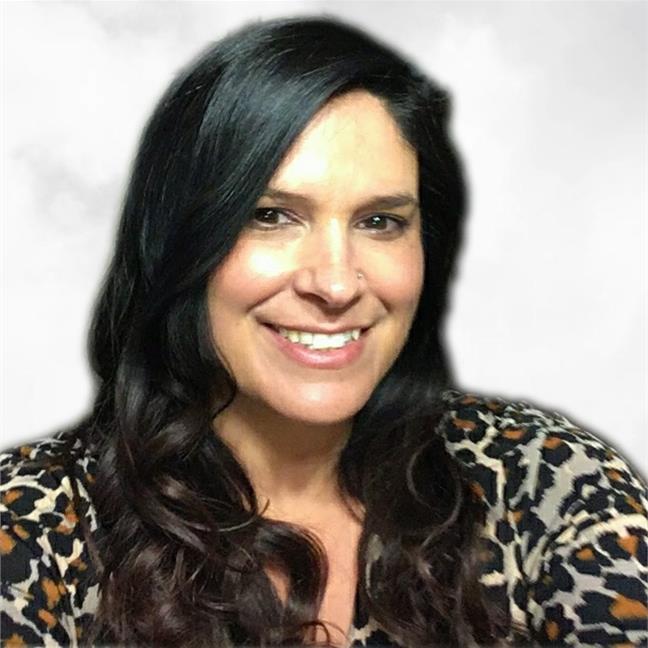 Favorite Valentines Recipe:
Chocolate Tres Leches Cake. This is one of our family favorites – I'm actually making the vanilla version tonight!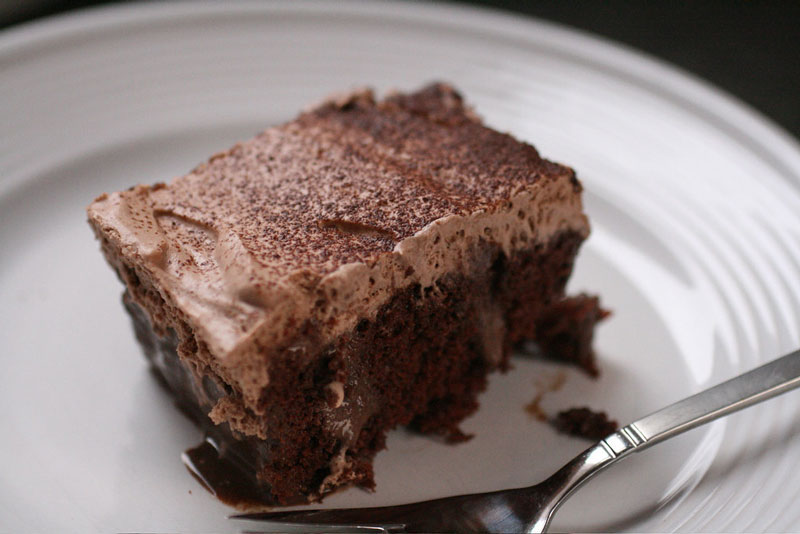 Note: Must be done a day in advance!
Mix cake batter following the instructions on the cake mix box – don't forget to add 1 extra egg. Bake cake according to instructions on the box. Remove cake from the oven and let cool for approx. 10 min.
Meanwhile in a large bowl combine the evaporated milk, sweetened condensed milk, half and half and 1 tsp. of vanilla extract.
1 box chocolate cake mix

Eggs (quantity listed on cake mix box +1)

Vegetable oil (amount listed on cake mix box)

Water (amount listed on cake mix box)

1 12 oz can of evaporated milk

1 14 oz. can of sweetened condensed milk

16 oz. of half and half

16 oz of heavy whipping cream

2 tsp pure vanilla extract

2 tbsp. powdered sugar
Once the cake is baked and has cooled, poke holes all over the cake with a fork. Pour or ladle the milk mixture over the cake.
Whip the heavy whipping cream along with the remaining 1 tsp of vanilla extract and 2 tbsp of powdered sugar. If you would like your whipped cream to be sweeter, you can add more powdered sugar. Spread the whipped cream over the cake and refrigerate overnight.
Optional: You can add more chocolate flavor by including cocoa powder in the whipping cream and/or in the milk mixture.
Optional: Add shaved chocolate or chocolate syrup to the top of the cake for decoration.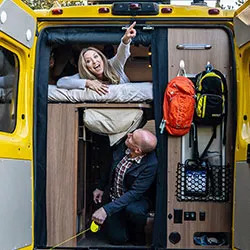 Favorite Valentines Recipe:
Stef's Healthed-Up Protein Chocolate Chip Cookies. James loves these. He especially likes when I use Lilys salted caramel flavored chocolate chips. You'd never know they're sugar free AND they're made with real cocoa. He prefers my protein cookies to regular cookies! Love it when healthy options win!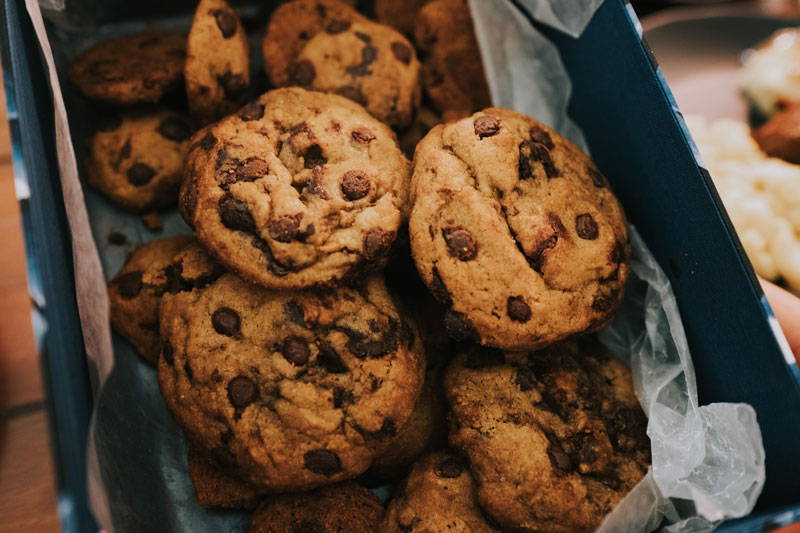 Preheat oven to 350 and line a baking sheet with parchment paper.
In a separate bowl, mix the dry ingredients: protein powder, flour, baking soda, salt.
In a mixer, blend the butter and Swerve (or brown sugar) until blended. Add the egg and blend.
2 scoops vanilla protein powder

1/2 cup flour (might need more)

1/4 teaspoon baking soda

1/4 teaspoon sea salt

1/2 cup butter—room temp (can also use applesauce*)

1/2 cup Swerve brown (or regular brown sugar)

1 egg

1 tsp vanilla

1/2 cup chocolate chips (Try it with Lilys chocolate salted caramel chips; sooo good!)
Slowly add your dry ingredients to the mixer. If dough seems extremely wet, add another tablespoon or so of flour and protein powder, until it gets so it can mostly hold its shape (it's okay if it's wetter than typical cookie dough). Add the chocolate chips, then drop batter onto parchment paper. You should get about 12 cookies.
Bake around 7-9 minutes, cookies won't look done on tops, but you'll notice browning on bottom edge. Let cool, then enjoy!
*Butter can be substituted for the same amount of applesauce. Another option: do 1/4 cup butter and 1/4 cup applesauce.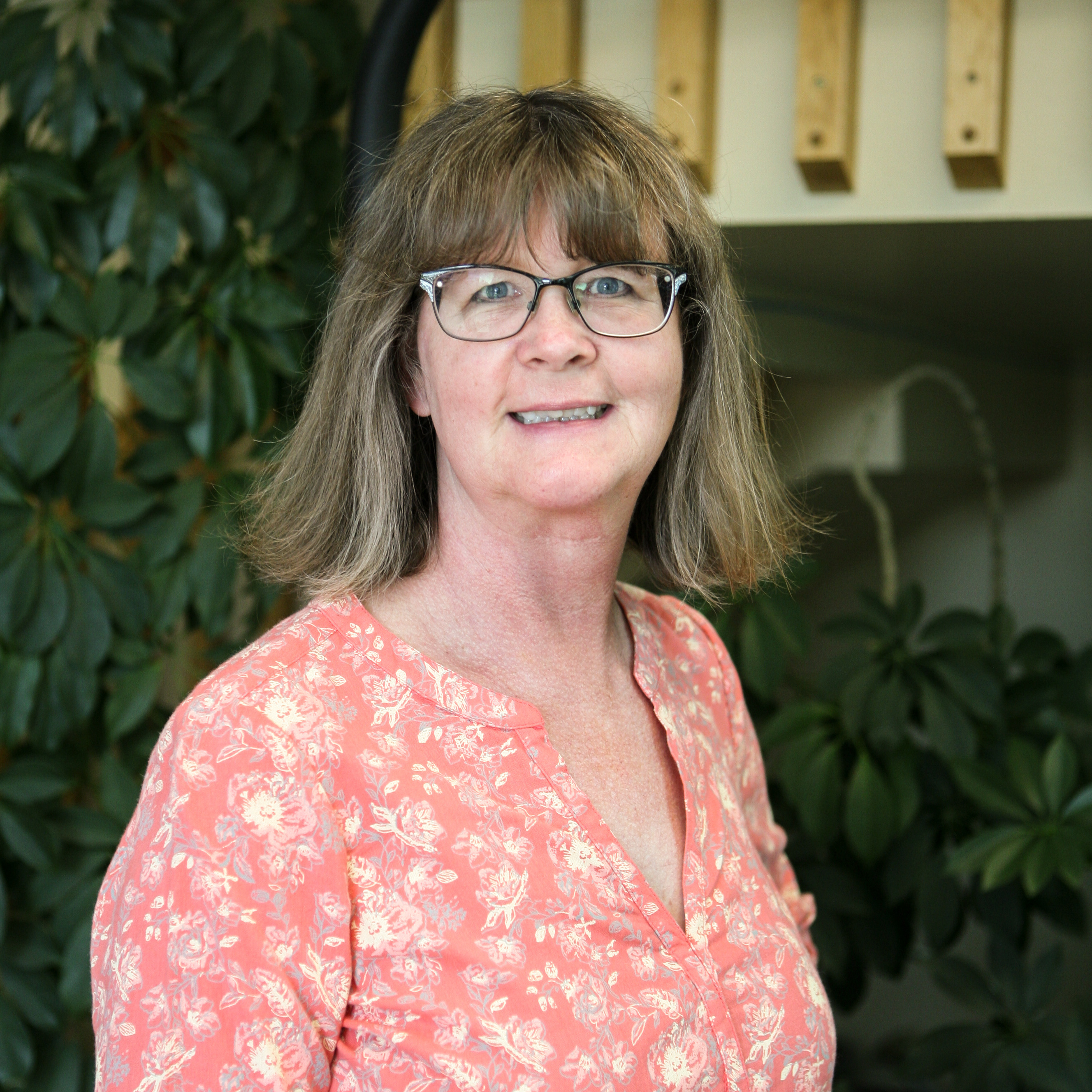 Favorite Valentines Recipe:
Hersey's Hot Fudge Pudding Cake. Hands down my favorite. It's like an opened up lava cake in an 8x8 pan. Been making way before lava cake was a thing (over 25 years!). Have it with fresh whipped cream or ice cream.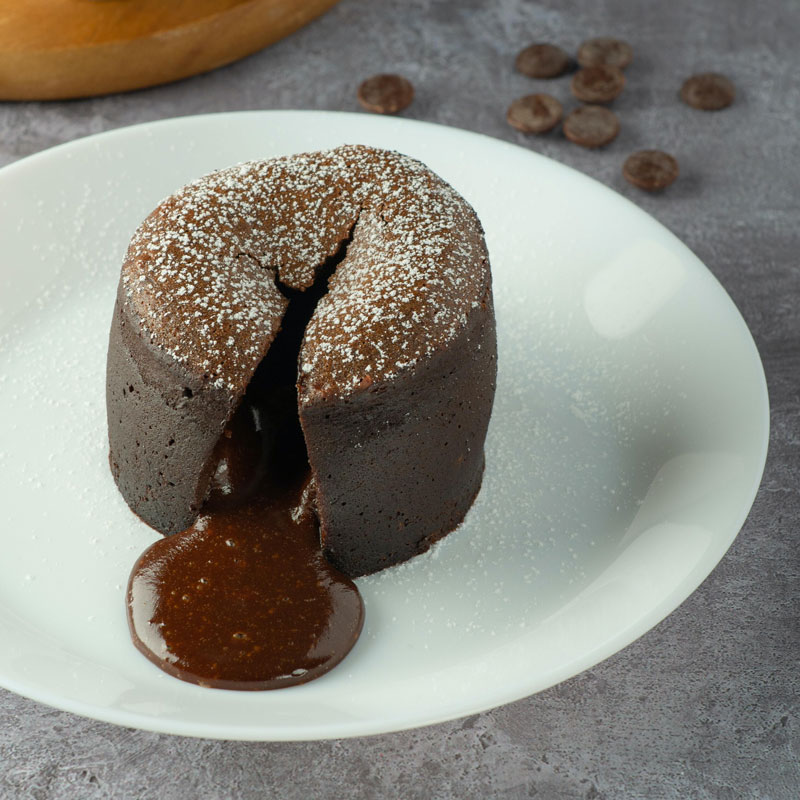 Heat oven to 350°F. Combine 3/4 cup granulated sugar, flour, 1/4 cup cocoa, baking powder and salt. Stir in milk, butter and vanilla; beat until smooth.
Spread batter in ungreased 9-inch square baking pan. Stir together remaining 1/2 cup granulated sugar, brown sugar and remaining 1/4 cup cocoa; sprinkle mixture evenly over batter. Pour hot water over top; do not stir.
Bake 35 to 40 minutes or until center is almost set. Remove from oven; let stand 15 minutes. Serve in dessert dishes, spooning sauce from bottom of pan over top. Garnish with whipped topping, if desired.
1-1/4 cups granulated sugar

1 cup all-purpose flour

1/2 cup HERSHEY'S Cocoa

2 teaspoons baking powder

1/4 teaspoon salt

1/2 cup milk

1/3 cup butter or margarine, melted

1-1/2 teaspoons vanilla extract

1/2 cup light brown sugar packed

1-1/4 cups water hot

Whipped topping (optional)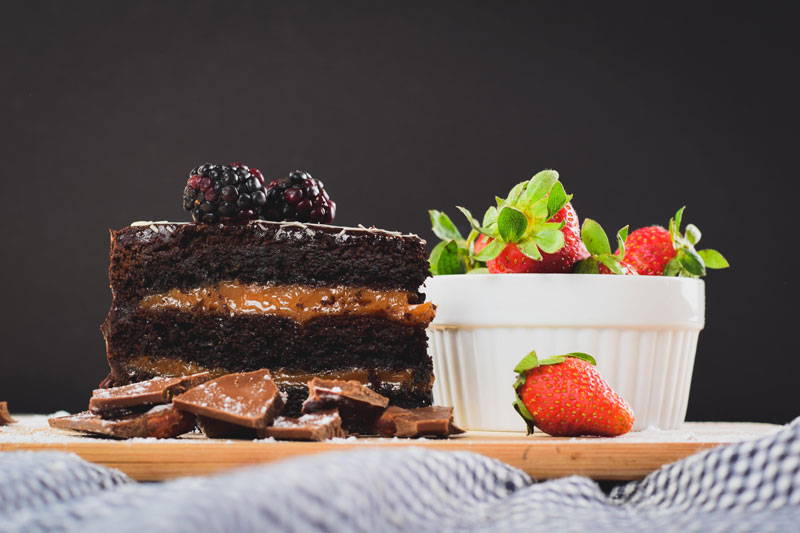 Nonstick vegetable oil spray

3 cups all purpose flour

2 cups sugar

2/3 cup sifted natural unsweetened cocoa powder (sifted, then measured)

2 teaspoons baking soda

1 teaspoon salt

2 cups water

2/3 cup vegetable oil

2 tablespoons apple cider vinegar

2 teaspoons vanilla extract
Recipe for Filling & Frosting:
4 ounces imported milk chocolate, chopped

5 tablespoons heavy whipping cream

2 1/4 cups powdered sugar

1 1/2 cups chilled heavy whipping cream

3/4 cup creamy (smooth) natural peanut butter (made with only peanuts and salt)*

3/4 cup chilled mascarpone cheese
Preheat oven to 350°F. Spray two 9-inch-diameter cake pans with 2-inch-high sides with nonstick spray. Line pan bottoms with parchment paper. Sift flour, sugar, cocoa, baking soda, and salt into large bowl. Whisk 2 cups water, oil, vinegar, and vanilla in medium bowl to blend. Gradually add water mixture to dry ingredients, whisking until batter is smooth. Divide batter between prepared pans (scant 3 cups each).
Bake cakes until tester inserted into center comes out with a few crumbs still attached, about 28 minutes. Cool cakes in pans 15 minutes. Cut around cakes and turn out onto racks. Peel off parchment and cool.
For the filling and frosting, place chocolate in medium bowl. Bring 5 tablespoons cream just to simmer in small saucepan over medium heat. Pour cream over chocolate; whisk until melted and smooth. Let stand until thick enough to spread, whisking occasionally, about 30 minutes.
Beat powdered sugar, 1 1/2 cups chilled cream, and peanut butter in large bowl just until blended. Add mascarpone; beat frosting just until thickened (do not overbeat).
Place 1 cake layer, flat side up, on platter. Spread milk chocolate filling evenly over. Spread with 1 cup frosting. Top with second cake layer, flat side down. Spread remaining frosting over top and sides of cake. Cover with cake dome and chill 1 hour.