That is why we partner with Fair Trade Certified factories.
"I think that the main problem of the factory is that they just see us as objects that produce; Not like women, not like mothers, not like sisters, not like daughters. They see us simply as the cheap labor." - Olivia from Mexico
Workers at Connoisseur Fashions, a Fair Trade Certified apparel factory in Chennai, Tamil Nadu, India, leave work for the day. September 16, 2019.
Being a working mother is hard, but it is harder still when your job does not allow you maternity leave, fair wages, or resources to care for your family. Unfortunately, choosing between work and family is a reality that many garment workers at non-fair trade factories must face.
Aventura is a family company that employs a great number of mothers. We could not, then, in good conscience, partner with global factories that do not give their female workers equal opportunities. That is why we partner with Fair Trade Certified factories.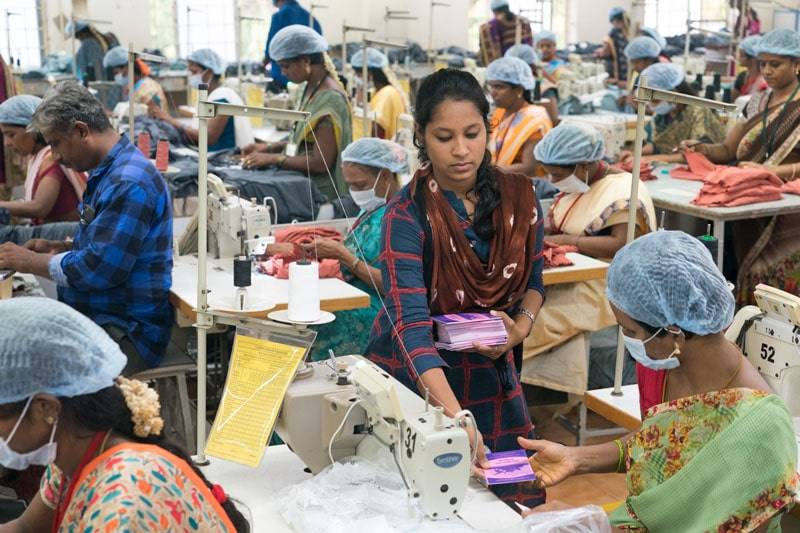 Administrators hand out internal employee handbooks listing labor laws and fair trade principles at Connoisseur Fashions, a Fair Trade Certified factory, in Chennai, Tamil Nadu, India. September 16, 2019.
The benefits working mothers have at Fair Trade Certified™ factories include:
Providing a reliable, fair income for their families and being able to save for the future. Rehana, a garment worker at one of our Fair Trade Certified™ partner factories, says: "By working at this [fair trade] factory, I'm able to support my family and meet daily needs. I remember the first year when the factory joined Fair Trade, I was able to buy a bicycle for my son to ride to school - I was so proud!" ⁠

Maternity leave plus other reliable, certifiable standards. Fair Trade USA™ verifies workers' rights through an annual audit that ensures Fair Trade standards are in place, including – but not limited to – maternity leave, harassment-free workplaces, safe working conditions, protection of fundamental human rights, paid sick leave, and environmental protections. Any factory that does not comply with any of these standards is not allowed to participate as a Fair Trade Certified™ factory.

Opportunities and gender equality through the Community Development Funds program. This program allows producers to earn additional income for every Fair Trade Certified™ product sold and can be used for projects like funding on-site daycares, subsidized grocery stores, and providing cooking stoves, washing machines, and access to healthcare. Each member of a factory gets to vote on how the funds are utilized, allowing for the needs of the marginalized female population to be heard and met.

A voice in the workplace through the insurance of standards for fair grievance procedures. Workers of any gender are encouraged to bring up issues that impede their safety, comfort, or ability to work. "I really appreciate all the standards in place that make this a great workplace," says Alka Nim, 28, who works as a tailor in Pratibha Syntex in India. "Things like air conditioning, water coolers, fixed hours, and transportation are not a given at other garment factories."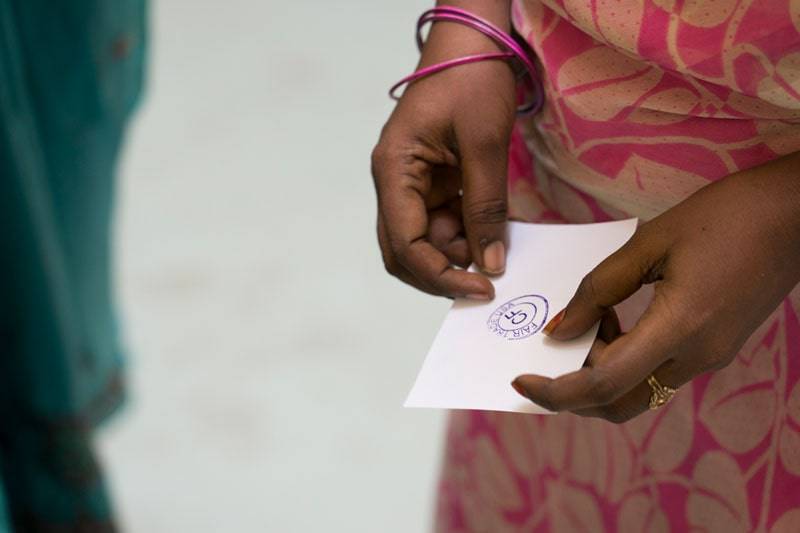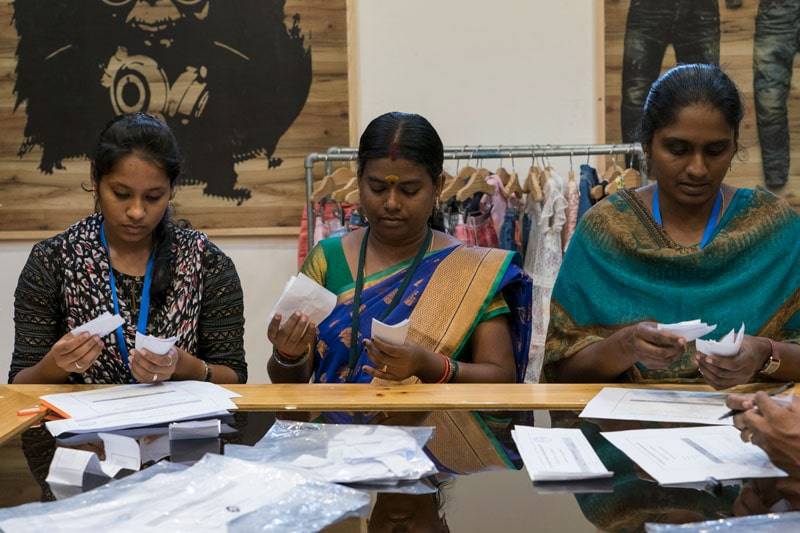 All photos copyright of Fair Trade USA.