Favorite Fair Trade Styles for Fall

We're wrapping up Fair Trade Month with our favorite ethically produced sweaters, outerwear, and pants.
Each one of these cute styles pays it forward to the people who produce them, by providing extra funds on top of their wages to contribute to personal and community improvement projects. What might look like a sweater to you is actually helping a child receive an education or elderly parents receive healthcare.
What's awesome is that every single one of these styles is also made from sustainable materials! You can learn more about the benefits of sustainable fashion here. These ethical pieces are doing their part to make today and tomorrow a little bit brighter!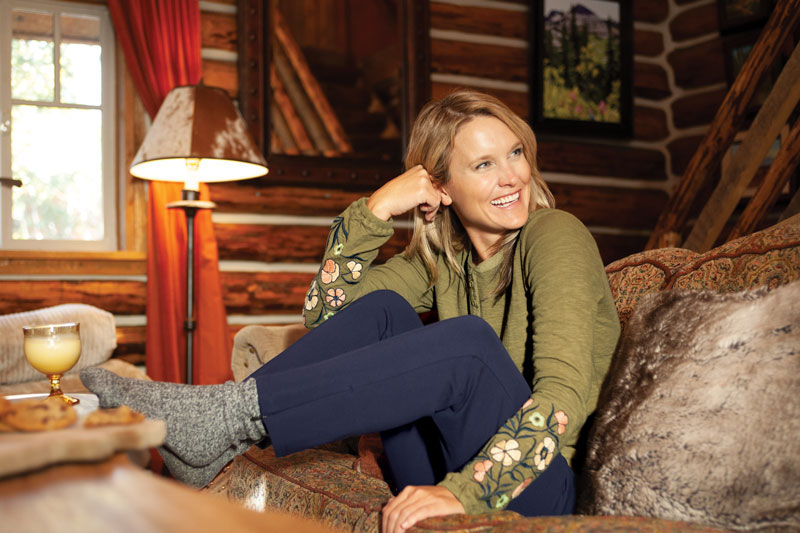 This beautiful henley is the perfect long-sleeve for fall and winter. Colorful, asymmetrical embroidery runs along the arms, adding a pinch of flare perfect to show off underneath a vest. Organic cotton and production in India's greenest factory will keep you comfortable all season long!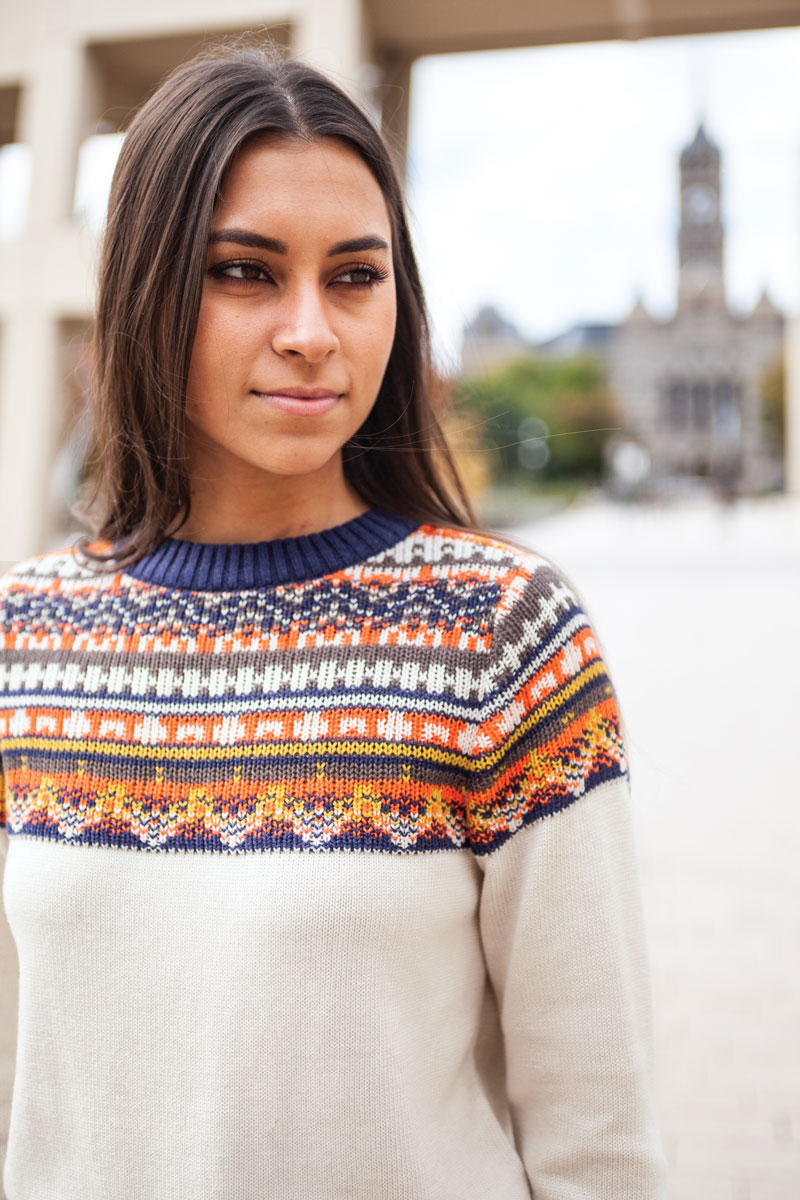 This sweater has a fun, little secret. The pattern on the cuffs and sweep is actually the reverse side of the fairilse knit! This little detail was not planned – the sweater was originally meant to show the right side of the pattern. But when samples came to the office, we decided that it looked more unique and fashionable reversed. Since the sweater is knit, the pattern is flat and smooth on both sides, hiding its secret!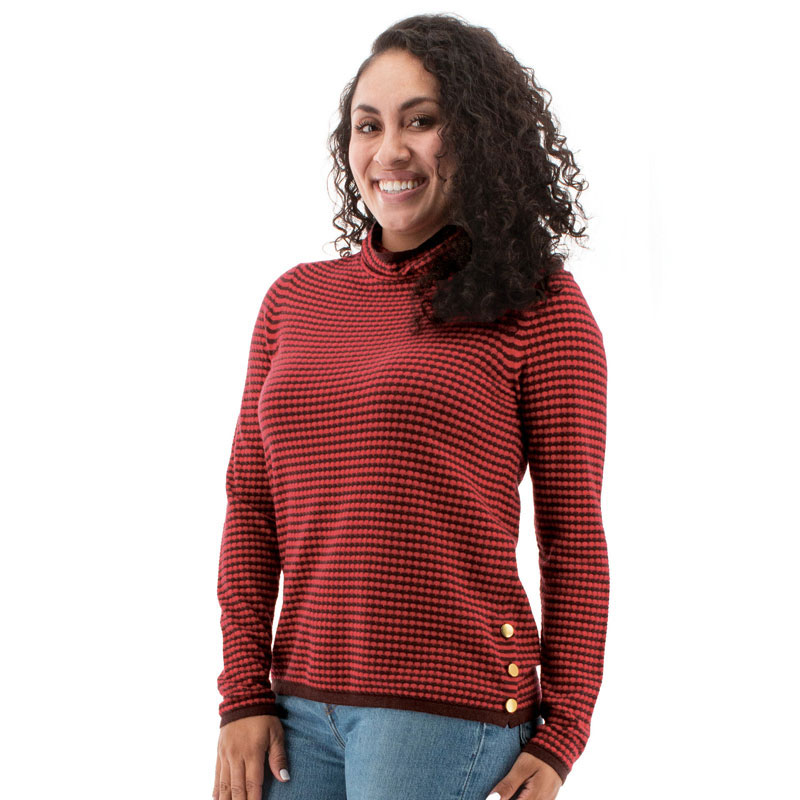 "What's fun about [the Madison] is that at first glance, it looks just like a jersey," Kathleen says, "but it is actually a fully fashioned sweater knit." This means that this top acts like a sweater but is super lightweight – "it feels like a t-shirt, honestly!" Kathleen confirms.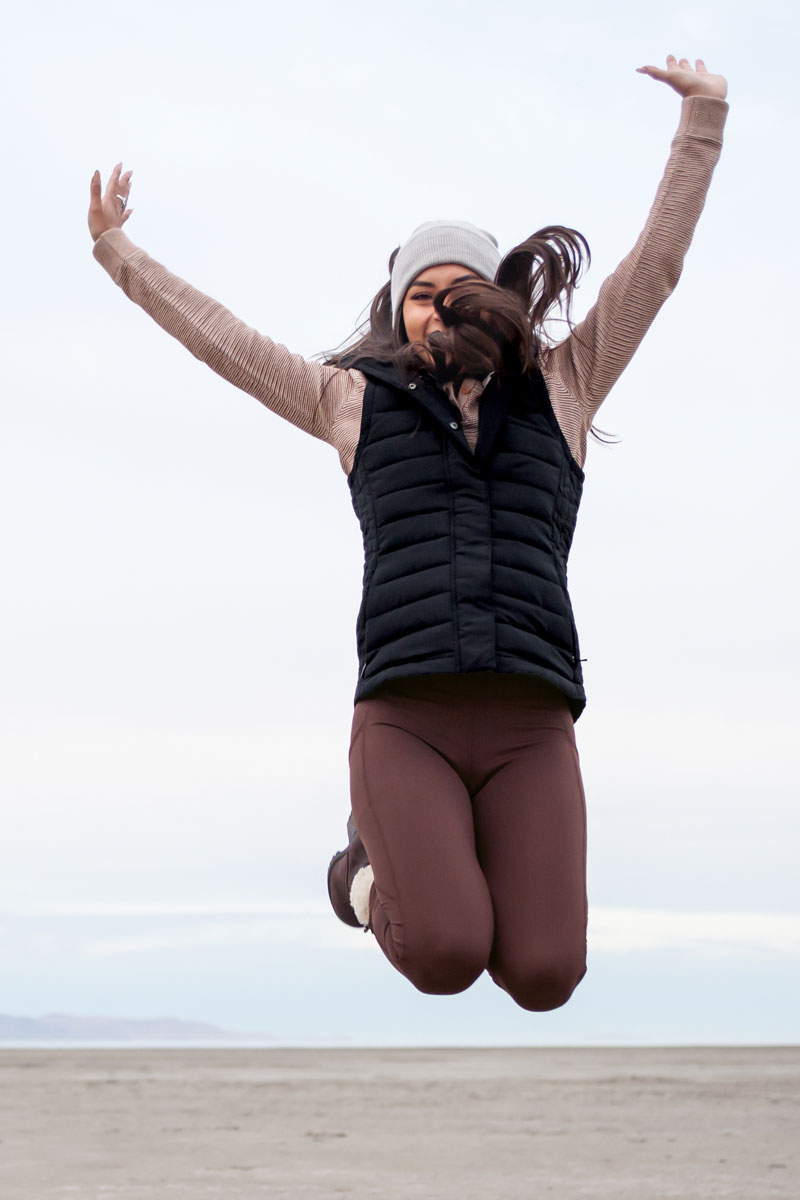 There are so many cool features of the Soltex Vest. We love the combination of the super cute horizontal quilting along the body and vertical panels at the side, but smart details like the water-resistant outer (made from recycled polyester) and the hood that can convert into a shawl collar sure do make us smile.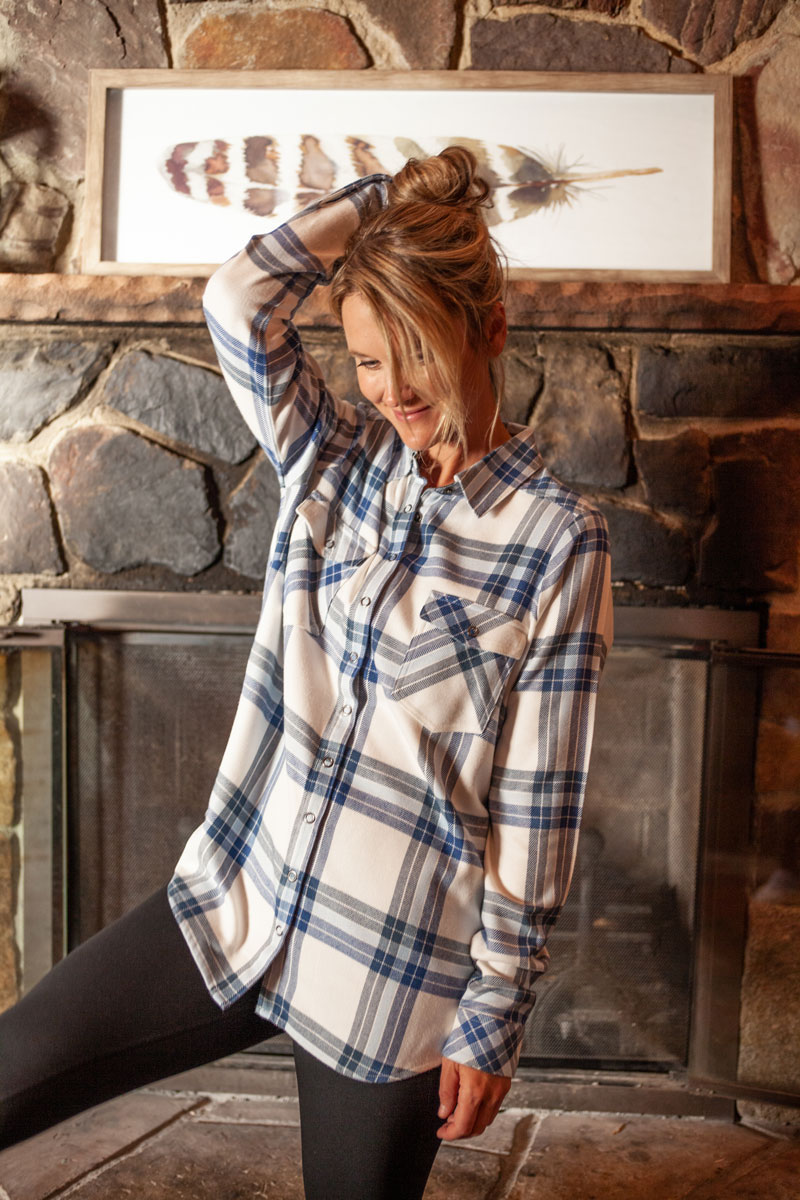 If you love the feel of soft, buttery fabric, the Edie is for you! This plaid is such a wardrobe staple and looks really great with denim for casual days. "Speaking of denim," Kathleen says, "this has a cute little chambray details [on the collar and cuffs] that just give it a little extra style." Who doesn't love a pop of detail?!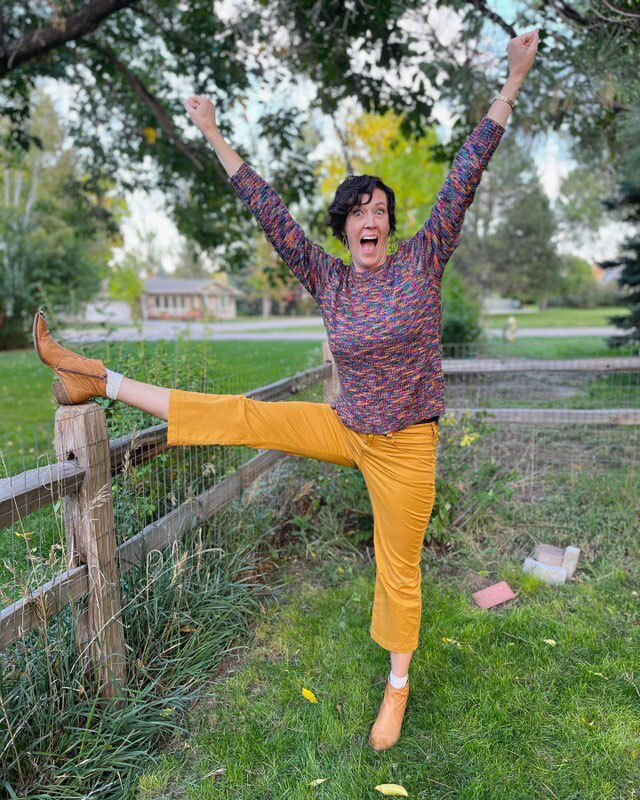 The Blake has been in our fall/winter collection for a few seasons now - we bring it back because customers love it! Rated five out of five stars, this pant has incredible fabric that fits great. This season, our ambassadors are having fun pairing the bright Buckthorn color (shown here) with their sweaters and jackets.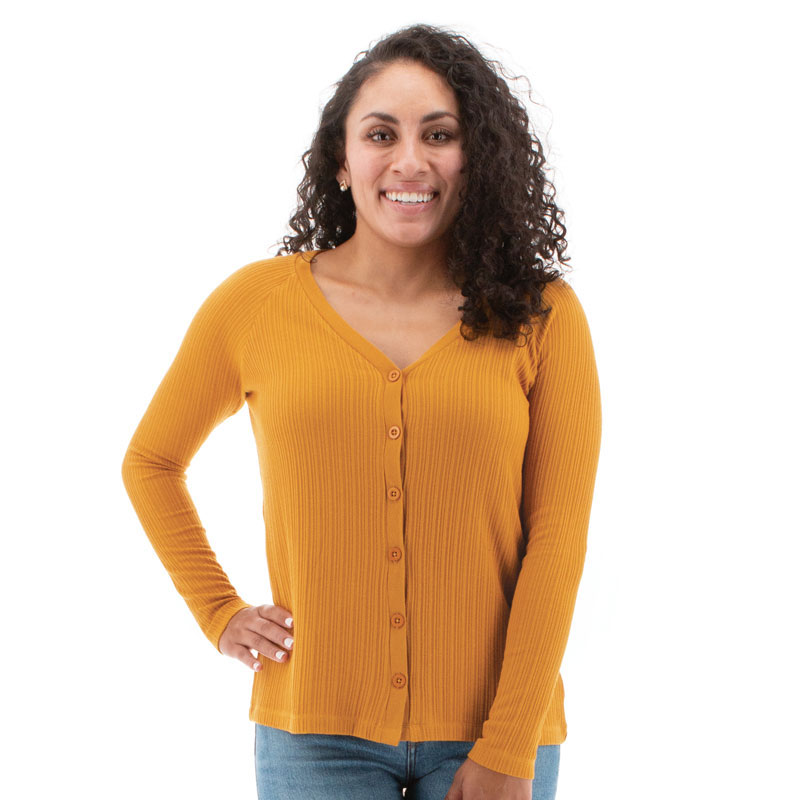 We love this top for its versatility – a perfect transition piece! You can wear it as a top that is slim and great to tuck in, but can also be worn as a cardigan. The fabric is very light and made from the sustainable silk substitute TENCEL™ Modal. Super soft, you'll be making excuses to wear this.