Giving Hope with Fair Trade USA™

Fair trade has become quite a bit of a buzzword these days and just like its ever-popular cousin "Sustainability" the overuse of the word has turned many deaf to its do-goodness. With so much to celebrate about fair trade, however, we would hate for that to happen!
This concept is good for many different reasons from equality and empowerment to transparency. We'd like to give you a rundown of everything you need to know about fair trade so that you can be empowered to make the right purchasing decisions for you and your loved ones.
What is fair trade in simple words?
The principle of fair trade is a commitment to ensuring equity and protection for vulnerable workers, empowering change for everyone. The certification allows consumers and businesses transparency so that they can support the practices they value.
Fair trade comes up a lot in popular culture as a principle that ensures workers are paid fairly. While Fair Trade USA does place importance on fair wages, the organization is helping to create change within other areas such as environmental protections, building sustainable and resilient systems, and providing transparent supply chains.
"We are building an innovative model of responsible business, conscious consumerism, and shared value to eliminate poverty and enable sustainable development for farmers, workers, their families, and their communities around the world." - Fair Trade USA™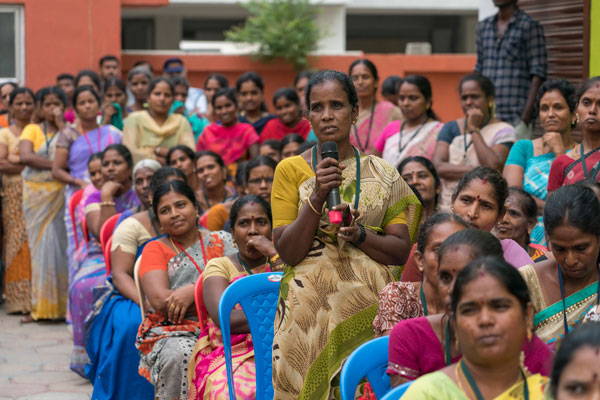 What are the four key principles of fair trade?
The organization provides tools, training, and processes that empower workers to act as representatives for themselves to bring improved working conditions ideas and improved communication to management.
Community Development Funds is the collection of money businesses like us pay as part of a fair trade premium. These funds go directly to workers for projects to improve their lives and the lives of their community through projects like clean water and reliable transportation.
The organization aims to protect fundamental human rights by ensuring factories implement decent and fair working conditions.
Environmental Responsibility & Management
Let's add climate change to the long list of this organization's mission. "Production resources are protected, and impacts from waste, water use, and chemicals minimized."
How many fair trade organizations are there?/WHY did we choose Fair Trade USA?
At Aventura, we chose to partner with Fair Trade USA because it is one of the leading organizations in North America that is committed to the mission of equity. Though there are other organizations with similar missions, such as World Fair Trade Organization and Fairtrade International, we partnered with Fair Trade USA because we admired their commitment to sustainability and providing education that empowers workers. They want to create prosperity that lasts well into the future, not just for today.
We also love that Fair Trade USA has a commitment to innovate, constantly looking for ways to improve its model. The organization wants to expand its transparency to allow for real-time updates on supply chains for businesses like ours and a better way to connect consumers to the workers who make their clothes.
We love this quote from a representative of the organization: "Fair Trade USA views workers, factory management, businesses, and consumers as an ecosystem of partners. Each of these key stakeholder groups needs the others to realize their goals."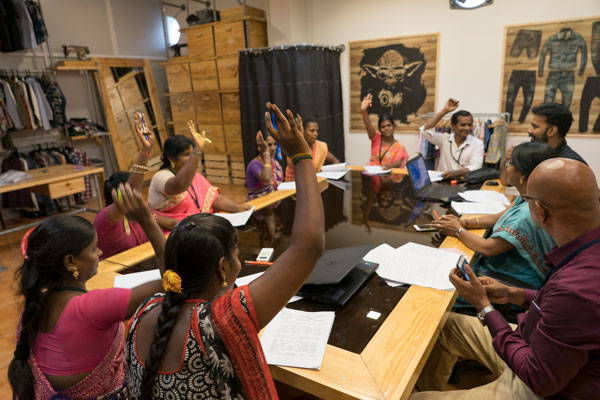 Learn about Certification
There are agreements both the factory owners and us, as business owners, must comply with to uphold the fair trade certification. The Fair Trade Certified™ seal is something to be trusted because of the rigorous standards the organization upholds. Factory owners must comply with the list of regulations, including fair wages, safe working conditions, and paid maternity leave. To ensure this, Fair Trade USA conducts random audits for each producer to ensure they are honoring their commitments.
On our end, we can only display the fair trade seal if we are committed to paying premiums on the clothing that we claim is Fair Trade Certified. These premiums are a very important part of the Fair Trade process; they are paid directly to the workers and aid in improving their communities.
We started our fair trade journey in 2017 and have a commitment to be 100% fair trade by 2025. We know that with each style we have made at a fair trade factory, we are helping ensure and reinforce the demand for safe working conditions, sustainable livelihoods, and securing community development.
Collectively, American businesses employing Fair Trade Certified partners have collected more than $1 billion in financial benefits for producer communities. For every Fair Trade Certified™ product sold, we pay an additional premium directly back to the workers who make our clothes. Collectively, they vote on how to spend the funds on projects that address local needs so that their families and children can thrive for generations to come. We are proud to be a part of that, and you should be too! With each fair trade purchase you make, you are also helping further that mission and invaluable benefit.
We also know that women are benefited the most from this system. While women are typically unable to achieve positions of power or keep job security when becoming mothers or tending to their families, women who work at fair trade companies are able to have their voices heard, have accommodations that allow them to prosper, and create opportunities to lift themselves and their families out of poverty.
Five Favorite Fair Trade Pieces (on sale now!)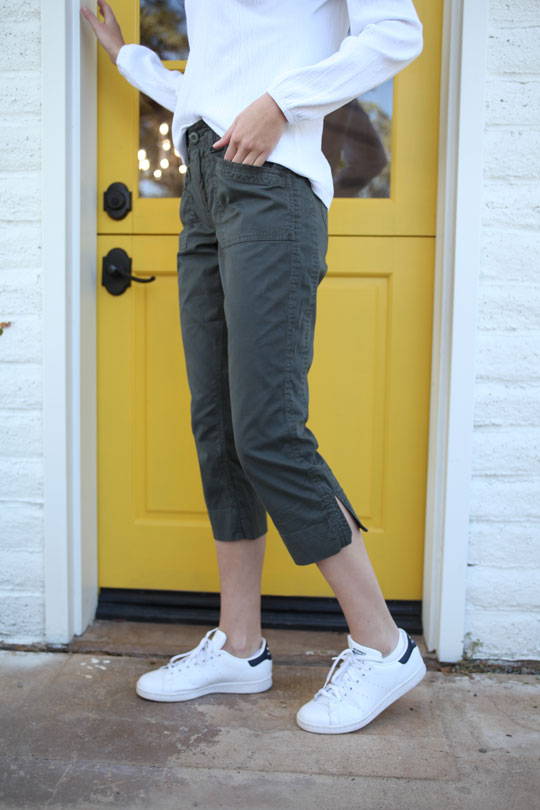 This Aventura customer favorite is now 23% off (but only for a limited time). It is a great piece to add to your wardrobe as summer wanes into autumn weather. Made from 98% organic cotton, this style is sustainable in addition to being ethical.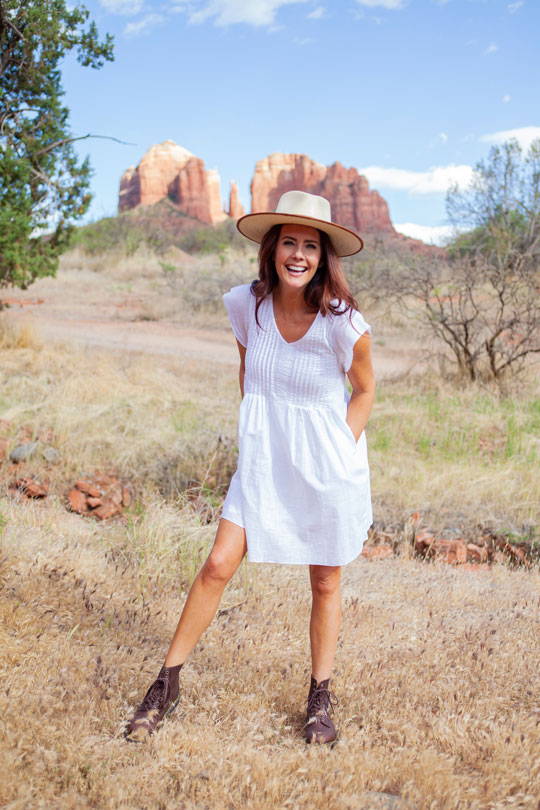 Another organic cotton star, this feminine dress is flattering and fun. We love that the slightly gathered waist gives shape without pulling tightly across the tummy. We also love the pocket!
Laid-back and casual, this top is a daily wearer. A blend of recycled cotton and recycled polyester give this top an incredibly soft, lovely handfeel.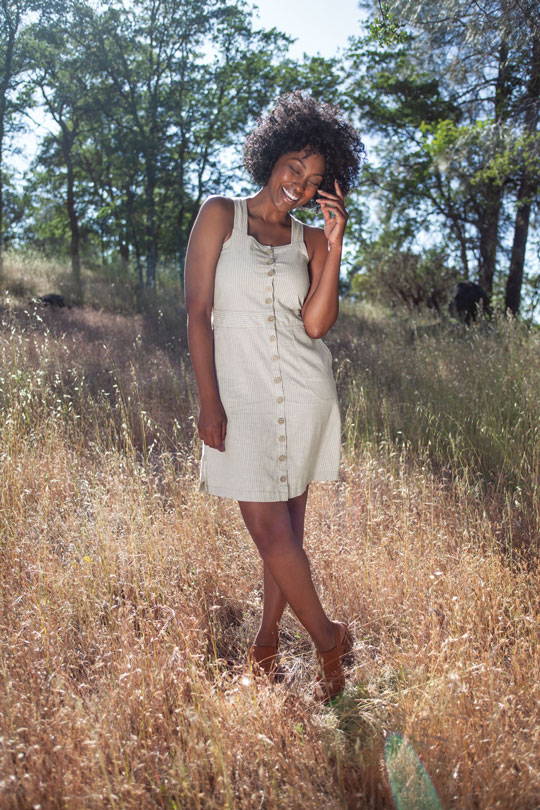 The fixed crossover straps at the back make this dress a standout. But so does the ultra-sustainable hemp, TENCEL™ lyocell fabric. Lightweight and airy, this dress lives up to its name.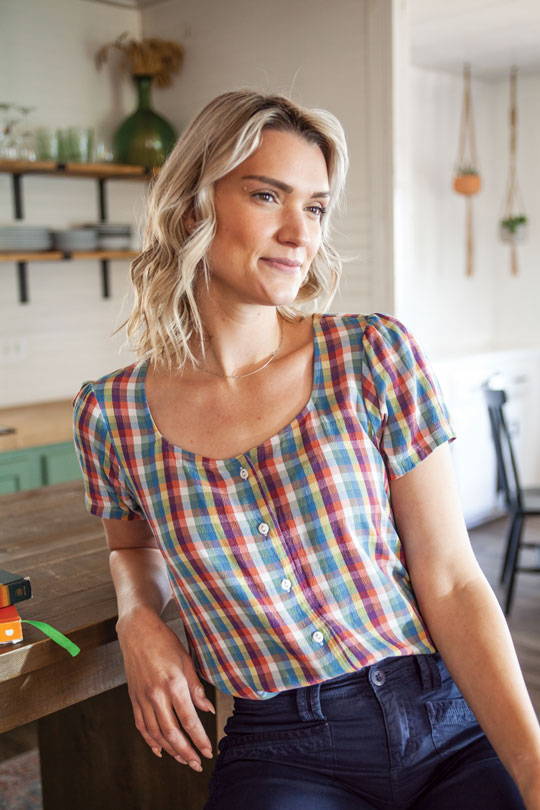 One reviewer says she loves the retro look that evokes an early-mid 60s style. We agree! The silky soft TENCEL™ Modal fabric is nice too.
Thousands of Products Improving Millions of Lives
However, we are not the only ones that sell Fair Trade products. We believe in supporting fair trade labor across all industries, and there are a lot of alternatives to our daily drinks, foods, beauty products, home goods, and flowers that do more for the workforce behind them. In fact, Fair Trade USA works with more than 1,500 companies such as Whole Foods, Sam's Club, Pottery Barn, and Dole.