How to Add Color to Your Wardrobe

Adding more color to your wardrobe is not just about embracing the visual delight it brings; it's about boosting your confidence, radiating positivity, and inviting joy into your life. Combining expert advice and plenty of inspiration, we are taking you on a journey of color to unleash a stunning kaleidoscope into your wardrobe.
We understand that stepping out of your comfort zone can be a daunting task, but anyone can embark on this transformative fashion adventure. With the help of style coach and founder of The Closeteer (plus long-time Aventura Ambassador) Amber Constant, we are guiding you through a series of inspiring fashion ideas, styling techniques, and insider tips to help you embrace colors without fear.
From selecting the right color palette for your complexion to learning how to slowly incorporate color, we want to leave you confident and ready to explore a new color scheme.
Amber runs her coaching business to help women find their personal style and to "style themselves like a BOSS." She says that she has clients and friends who are shy of color all the time and she's refined her advice to the following four tips (plus some extra from us) to say hello to colorful pieces.
Step 1: Choose What Makes You Happy
"Go with your gut and choose a color palette that makes you happy! We all have colors we love, so this isn't a tough exercise. When we wear a favorite color it has a mood-boosting effect that changes our confidence."
"Trying something new also has the ability to shake us out of a rut, opening up possibilities in our minds. This can change the way we feel about ourselves and the world around us. Change your pants, change the world!"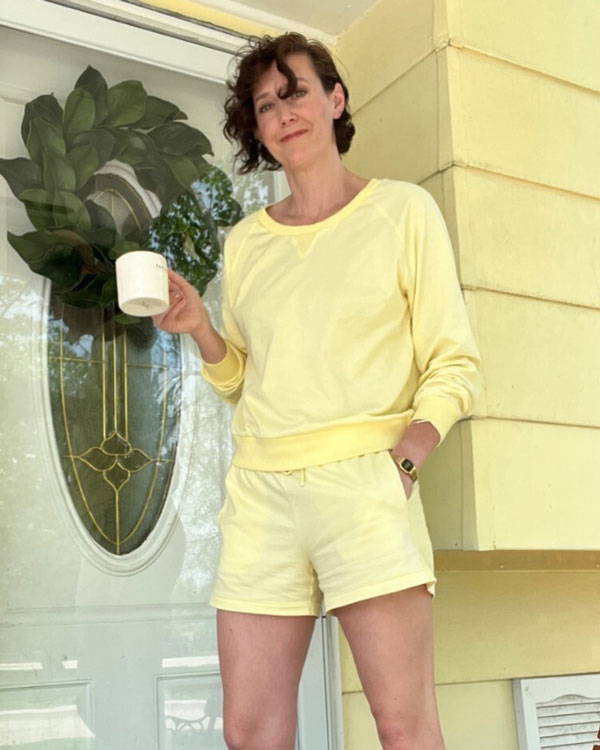 If you don't know the certain colors you'd like to start with, a perfect way to figure it out is to find the complementary colors to your skin tone. Once you see that a warm color makes the chestnut of your hair deeper or how small pops of electric blue make your hazel eyes more vibrant, you might feel more confident in wearing these different shades.
"Feeling timid but want more color or to branch out? Start small! Try a little something extra, like a small pattern or basic color on top and coordinate on the bottom with a pop of color that is found in the top pattern."
"Putting the bright color on the bottom instead of right by your face can help you make the leap into a happy spring/summer color. Even a small step in a new direction can be exhilarating and give you that extra boost to branch out!"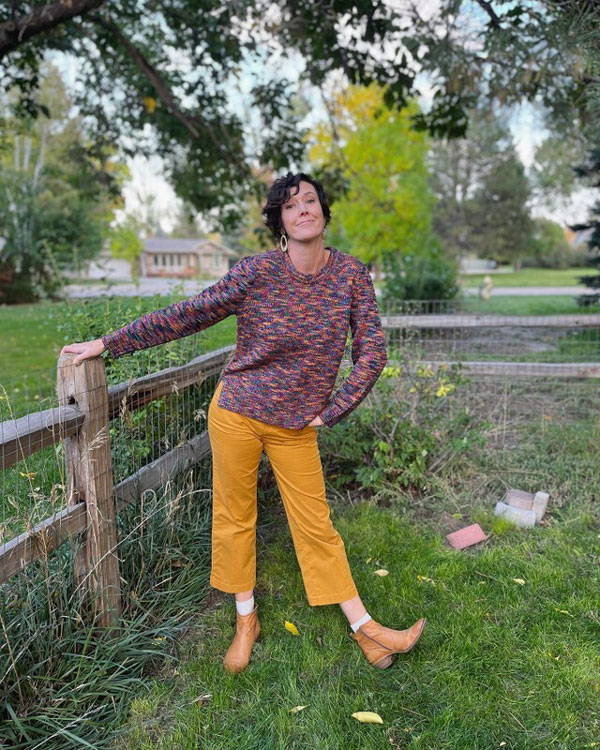 If this still feels like too much, try just adding in a colorful accessory. Try adding magenta shoes or a gold bag to your outfit. It is a simple way to add a little color.
If you feel like you've conquered this advice, and you feel comfortable adding in different colors on bottom, challenge yourself by reversing Amber's advice! Wear bright colors on top and pair them with more neutral shades on the bottom. You can always tone down your bold color top by throwing on a cardigan or light denim jacket.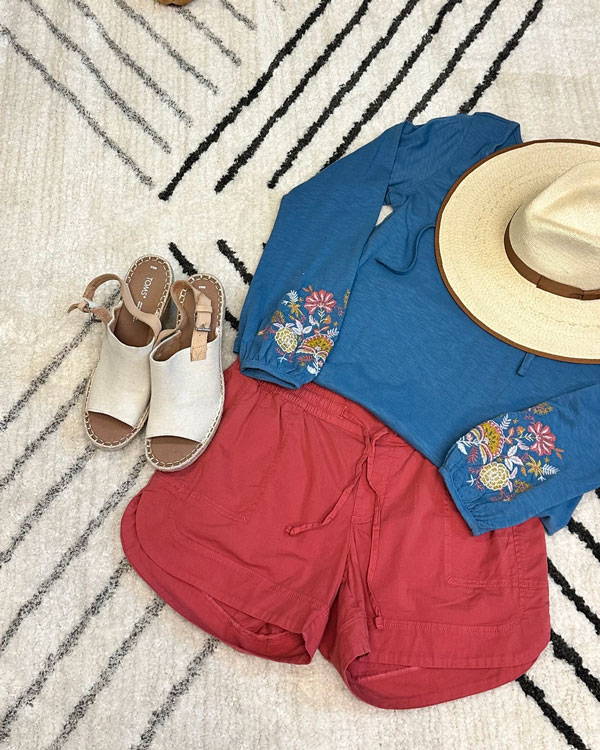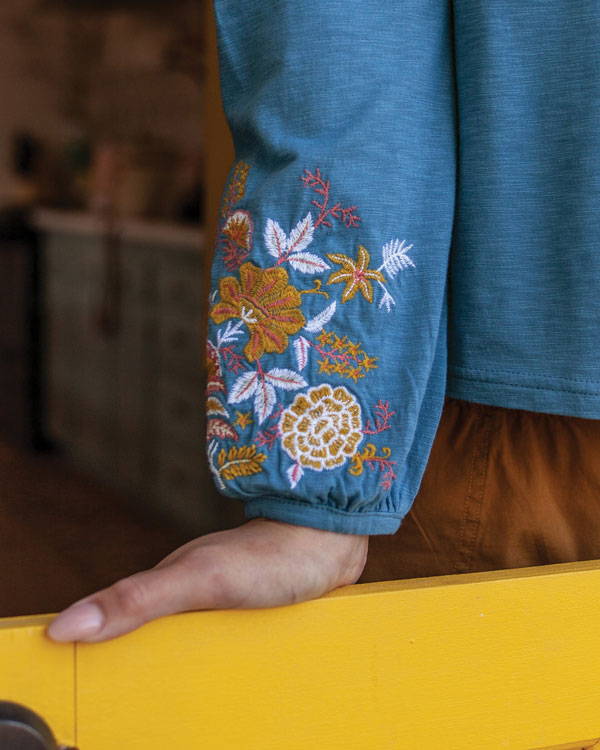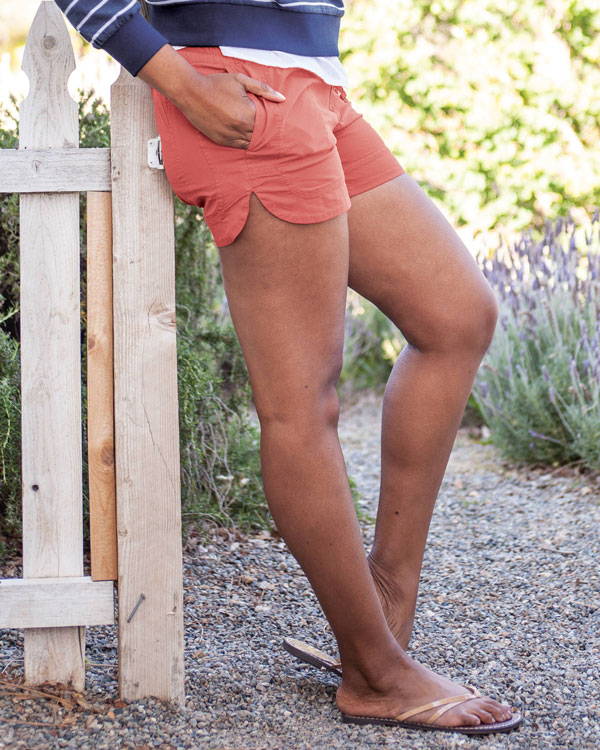 Outfit Inspiration: Kateri Long Sleeve Top with the Parker Short (notice how the pop of pink in the embroidery matches the bright color of the short)
Step 3: Avoid Self-Sabotage
(you look incredible!)
"Here's the place a lot of my clients get stuck; it's the "I'm afraid I'll look like I tried too hard or am looking for attention!" First of all, giving attention to intentionally dressing yourself is not "trying too hard". It's a way of honoring and respecting yourself and others, especially when you decide to dress for the life you have and want!"
And if you garner attention simply for taking care of yourself, then SO BE IT. Maybe you'll inspire others to give good thought or intentionality to how they clothe themselves too!"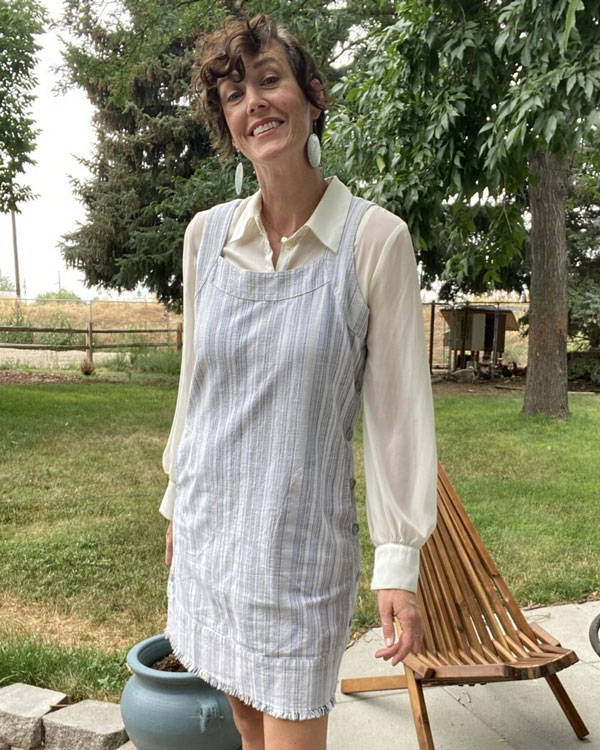 Maybe start incorporating bold colors for special occasions and nights out instead of for your everyday look. If you add a pop of bright shades or patterns in a setting that is already more dressed up, you might feel more comfortable than heading to the office in a hot pink skirt.
"Last, but not least: you don't have to pull it off, you just have to put it on!!! I dare you to try something new. I promise you there are no known deaths attributed to wearing bright new things and the spring season is the perfect time to experiment."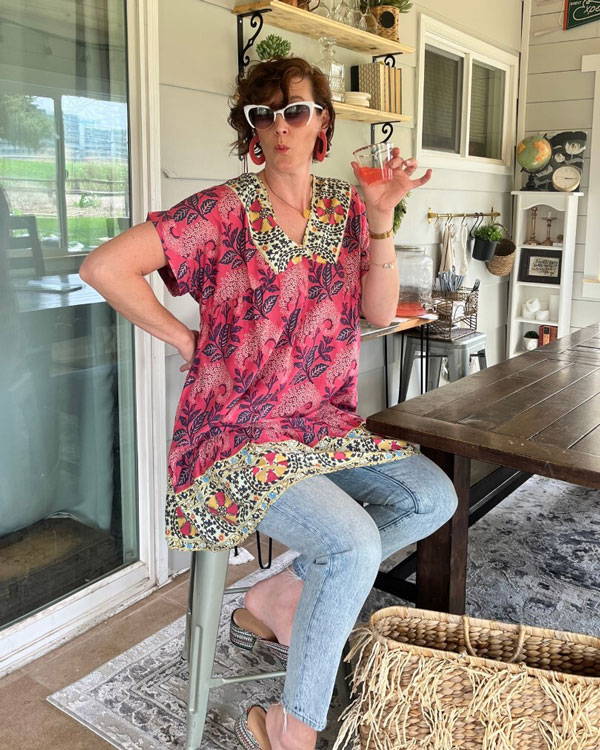 Remember, no one else gets to decide what makes you happy. Don't follow fashion trends and don't get stuck in a neutral wardrobe if you'd prefer to explore the color wheel. It's called "personal style" for a reason – now go embrace it already!
Here are some of our favorite colorful options to try for the warmer months ahead: