Most Loved Styles from Spring 2023

From busy days as working moms to international adventures, these six styles are the top picks for spring 2023 from our ambassadors.
It is no surprise that comfort is one of the top reasons each of our ambassadors chose the following styles as their favorite pieces from this season. Whether it be the softness of the material or the stretchy waist, there is no better feeling than wearing something that makes you feel comfortable. Keep scrolling to see which six styles reign supreme this spring!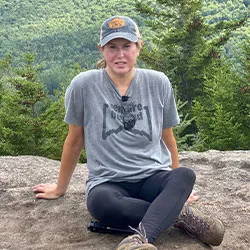 "I love the Breeze Short in the Sunkissed color this season. Last year I got the Breeze Pant and fell in love with the comfortable style; the shorts this year are the perfect addition. The pretty pastel stripes match with so many tops and the lightweight material is easy, breezy and a cinch to pack. The elastic waist is perfect for my figure and these are one pair of shorts that don't ride up when I walk."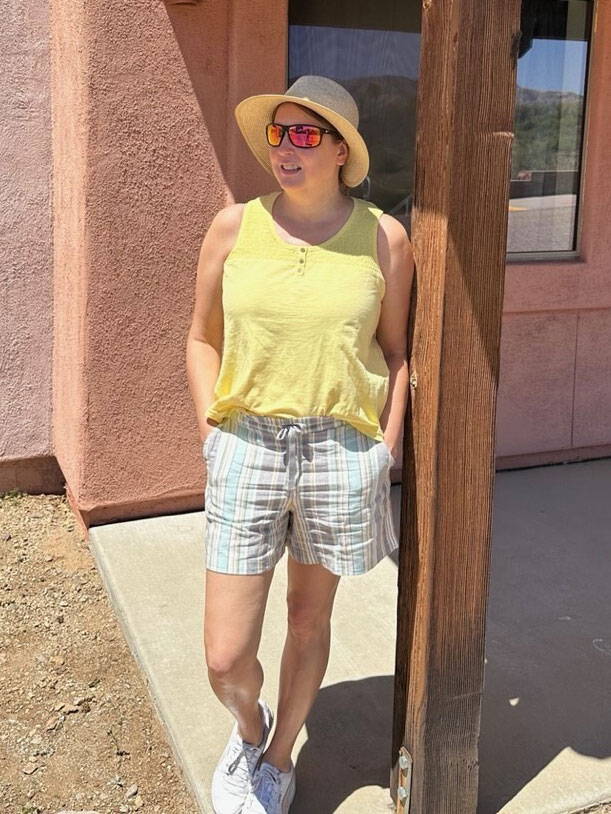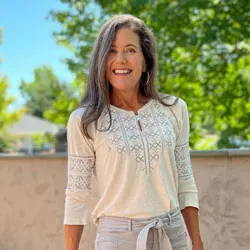 "I am loving the Devon Dress because it is so perfect for spring and summer! It is flowy and lightweight and at the same time, it is so darn cute! The very first time I wore it out of the house a stranger gave me a very sincere and sweet compliment on it!"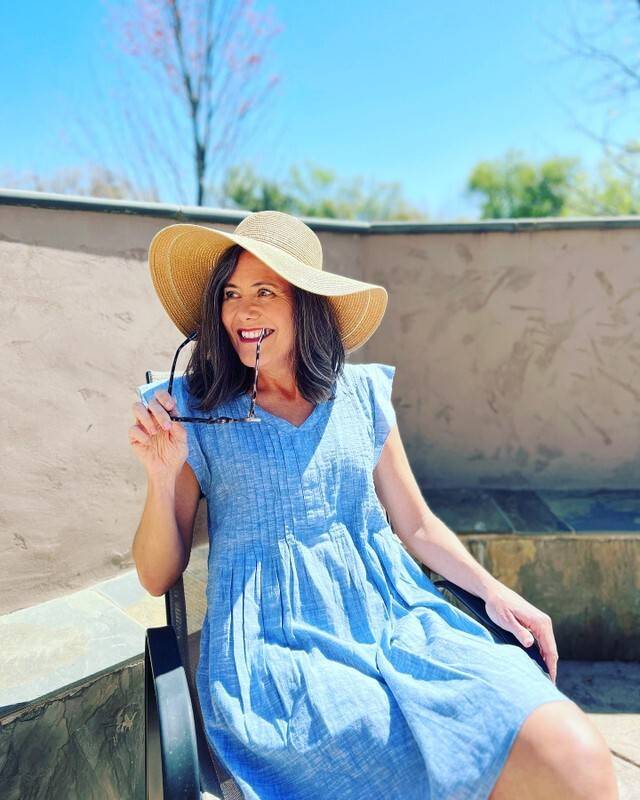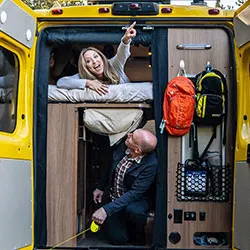 "It's SO hard to pick a favorite, I love so many Aventura pieces! But if you asked me which am I wearing the most, it would be the Samba Crop Pant. It's so comfortable! I love the loose flowy style— it's so flattering and trendy. You can dress it up if you want, but they also make great a lounge pant even when you're staying in."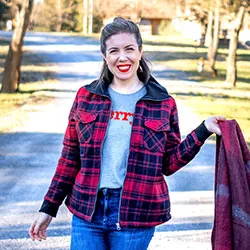 "It's a tough choice but I do love the Yardlee dress. I love that it is so flowy and comfortable and easy to wear around the house or to church."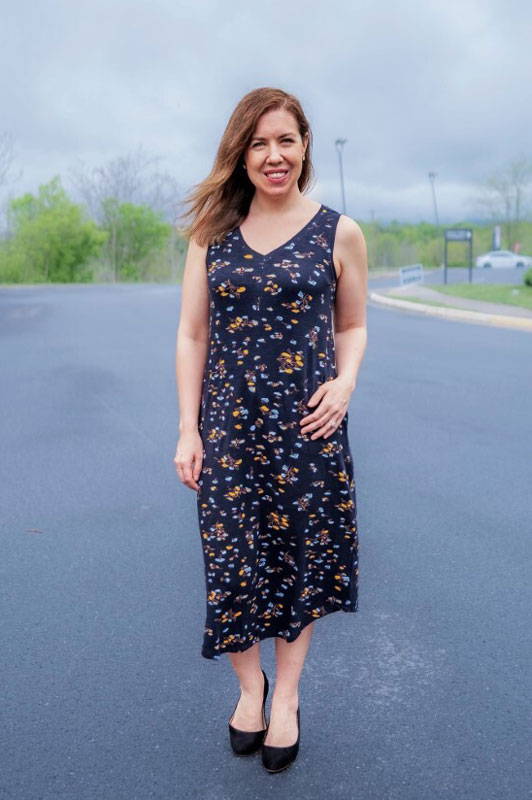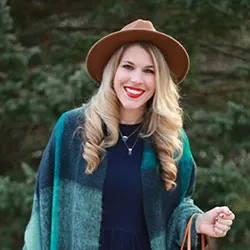 "My favorite style from this collection is the Rochelle Top. It feels so silky and the pattern is very striking. I always get compliments when I wear it!"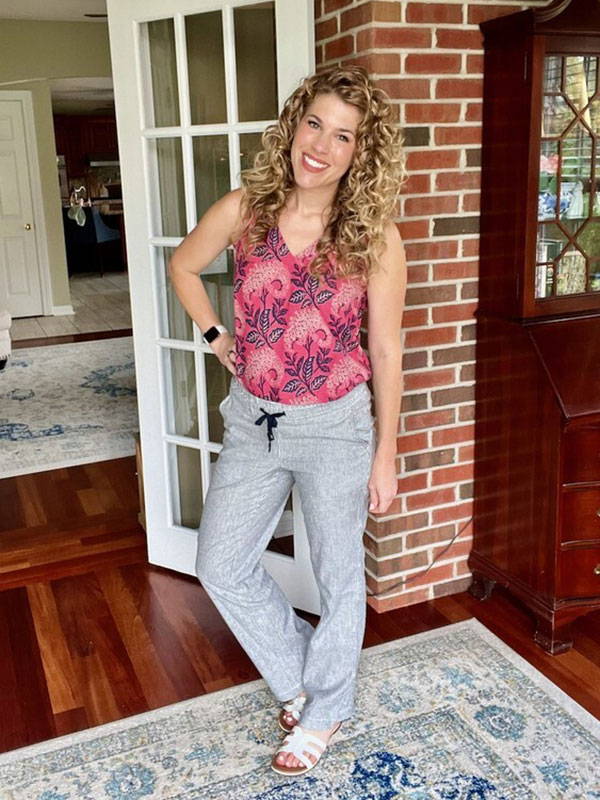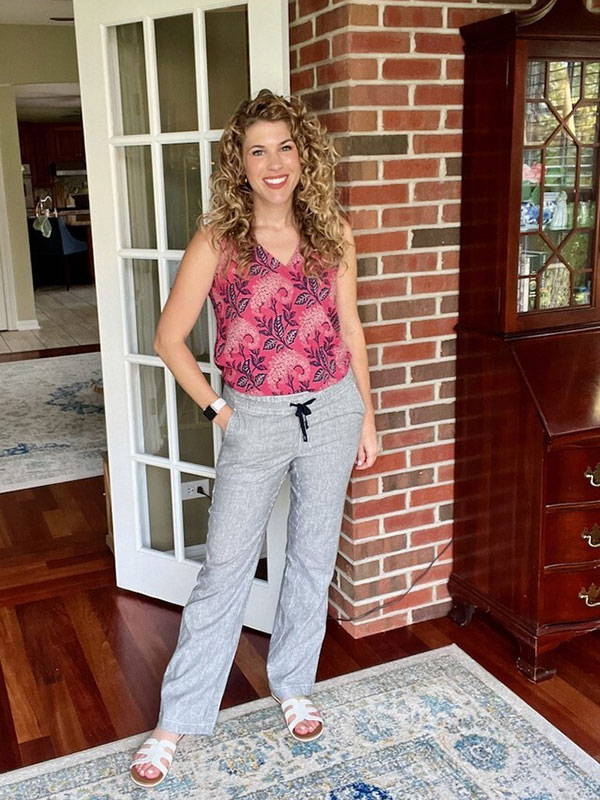 "This super chic, yet pajama-level comfy tank top: the Spectra Tank Top! This tank goes above and beyond in that it includes a built-in shelf bra, AND a super cute tie-back so you can adjust the neck to exactly your comfort level. It's also made with sustainable TENCEL™ and feels so soft and flowy. I can't wait to wear this on sunny days this summer, hiking or meeting a friend on the patio!"