AVENTURA RETAILER SPOTLIGHT:
For owner Patti Bailey, it's all about hometown and being her own boss.
In 1995, Patti Bailey took over ownership at Maggie Anne's in Hillsdale, Michigan – a future she couldn't envision for herself.
"I said that I would never live [here], I would never raise my kids here," she explains. Though she grew up in Hillsdale and met her husband at the local college, she was eager to shut the door on her hometown. But the couple decided to move back when her husband got a job offer in Hillsdale. "You find out that your own hometown is actually a pretty good place. It is a nice little town!" she says. "And it's a great place to be."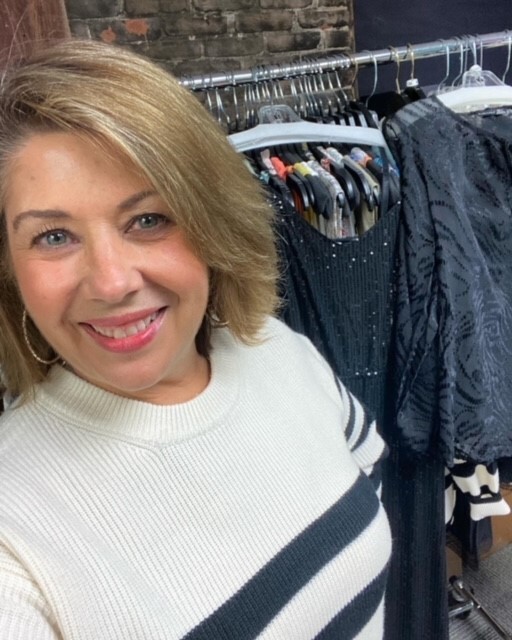 Bailey is all about her hometown and shows her support for local Michigan companies through Maggie Anne's
Hillsdale is a unique town. With less than 10,000 residents and situated in southern Michigan surrounded by lakes, it is quaint and picturesque. Downtown is filled with charming brick buildings, including Maggie Anne's. For more than 40 years, this shop has served locals and visitors alike with clothing and gifts. It had been a successful fixture of the community when Bailey moved back to Hillsdale.
She heard word that the original owners were looking for someone to take over, and it caught her attention. She had previous experience working for small specialty department stores and as a first-time mother, she knew that she wanted to be her own boss.
"What was it like taking over an existing business?" I asked Bailey over the phone.
"It's been wonderful," Bailey replied immediately. "I did have a lot of customers that would come in and say, 'don't get rid of this line.' And I didn't want to change anything immediately because it had been successful for 17 years, so why would I go in and change everything?" But as time went on, Bailey definitely put her own stamp on the shop.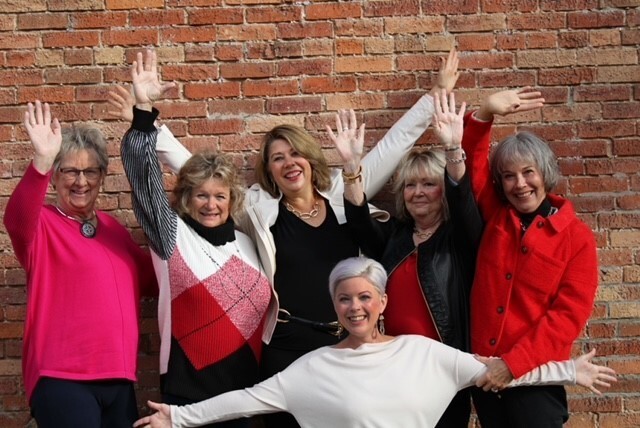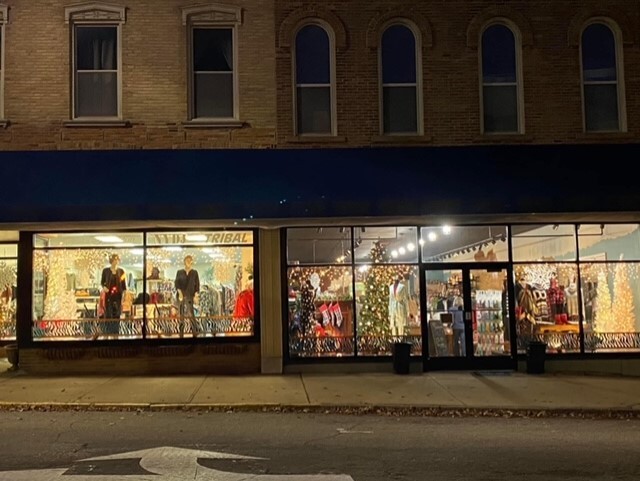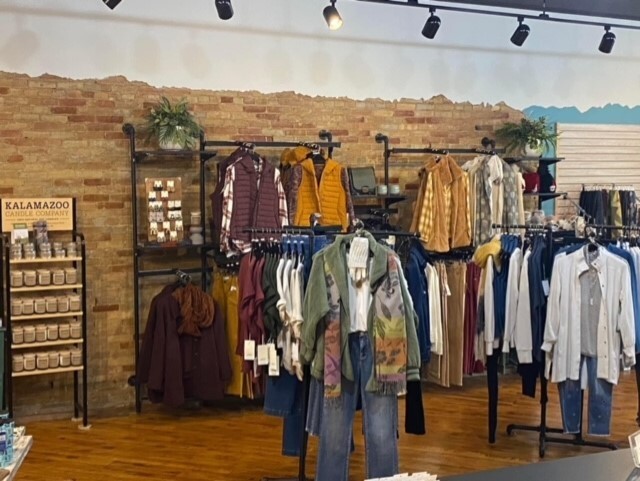 "Our tagline is updated traditional apparel,"
"It's still something that will look great in your closet years from now, and it will hold up years from now, but it is still on the fashionable side as well." Over the years, she's curated the best experience for her shoppers, offering local Michigan companies. She even had the opportunity to expand the shop as well. "I put a hole in the wall and moved into the building next door," Bailey explains.
That's when Aventura came into the shop. "I saw Aventura and I fell in love with it," Bailey said. To this day, the Kinsley Jacket is Bailey's favorite piece. "An all-time favorite!" she exclaims, "because I have it in two colors and it's just cozy and warm. It's perfect for Michigan!"
If you visit southern Michigan, be sure to stop into Maggie Anne's and say hello to Patti Bailey and her team of awesome associates. If you're not in the area, check where you closest Aventura retailer is here: