AVENTURA RETAILER SPOTLIGHT:
Paloma Clothing Highlights Why Local Business is a Community's Glue.
Is there a shop in your local town that you remember visiting as a child? Is it still there to this day?
Generations of Portland, Oregon residents have been able to pass along memories of Paloma Clothing, a small, family-owned retailer sourcing ethical and local products.
Paloma Clothing is more than a place to pick up the newest season's dress, it's a representation of family and community. From their dedicated employees to their love for the community, travel, culture, and art, this shop is a genuine manifestation of the family who owns it. Founded by a mother and son team in 1976, the retailer has continued to thrive, even through the pandemic, for this reason.
Today, the shop is operated by Mike, the founder, and his wife, Kim. I had the pleasure of speaking with Kim about how the shop has, like Aventura Clothing, survived decades as a family-owned and operated business. Paloma Clothing opened its doors in 1976 and has remained in the same shopping center ever since. This is no easy feat, especially since the average family business, according to a 2010 study by familybusinesscenter.com, lasts 24 years and only about 40% of U.S. family-owned businesses turn into second-generation businesses.
What's the secret to Paloma's success?
The shop's dedicated staff.
Kim is humble as she describes that Paloma has employees that have stayed with them for 20 plus years. "Not just one or two," she instructs, describing at least five employees that have been under her employ for two decades. "We pay people health care, retirement benefits, sick time, and all the other usual things, too…well," she says, "I think the healthcare has been like the big deal."
I remind her that many places offer healthcare: "there's got to be more to why employees want to stay with the company!"
"It's kind of wild, isn't it?" she replies, "it's just a very caring, positive place. It's geared to get a lot of help, and people have very deep relationships with customers."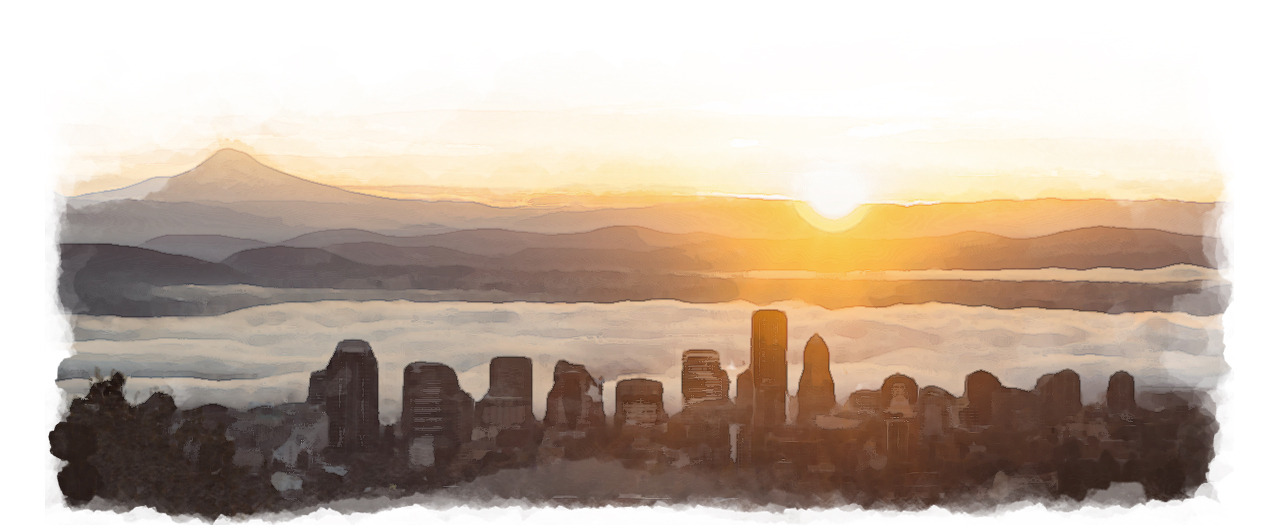 This love for their staff extends to the Portland community as a whole.
The family is invested in the Portland community, sharing a love for access to the outdoors, local culture, activities, bookstores, music, and community-minded people. When times get challenging in the city, they lean back and appreciate all the good the community brings. "We are very lucky," says Kim.
She describes an impressive list of how they give back to the community, including Mike's longstanding presence in the business association and the couple's participation in local trash pick-up days. The community loves Paloma as much as Mike and Kim love it; the shop was voted the best women's boutique in Portland in 2015, 2017, and 2018.
The business also has a deep appreciation for craft and gathers genuine products that the owners handpick and love themselves.
Travel, culture, and appreciation for arts are what the store is founded on. She explains that the store started by importing products from artisans in Mexico, including ​​leather sandals, tin holiday ornaments, ceramicware, and sterling silver jewelry. These were products that her husband and mother-in-law found firsthand on their travels around the country.
These crafts were special to Mike and her mother-in-law, "just because they both love Mexican crafts and they wanted to go down there and travel and they lived for a while," explains Kim. "And Mike lived in Guadalajara for a couple of years–that's actually where we met!"
Their love has made the store special but they are not blind to the needs of customers
Which is why they've seen such success over the years. "We've always been extremely customer-driven," says Kim, "if something sells, we buy more." She describes that by allowing customers to dictate their offerings, the store was led into expanding clothing and jewelry. But with so many industries moving overseas, Kim and her husband decided to focus their store as much as possible on domestically-produced products. Currently, 70% of the clothing lines you'll find in-store at Paloma are actually made right here in the States. "I had a feeling for industry and what it meant when things got offshored and they're no longer with me, interest-free in the United States. So it made me very conscious of multiple things buying made of the USA," Kim describes.
Travel is still a huge part of their lives, though, and when we asked Kim what her favorite destinations are, she had a hard time choosing just one: Bali, Morocco, Portugal, Turkey, Indonesia, and "Nepal is a super favorite place." From travel, the couple learned the importance of fair trade and ethical, sustainable sourcing. This discovery led to the store partnering with fair trade Co-ops in Guatemala – "that was some of our first kind of movement into clothing was the fair trade thing. That's where our roots are as well."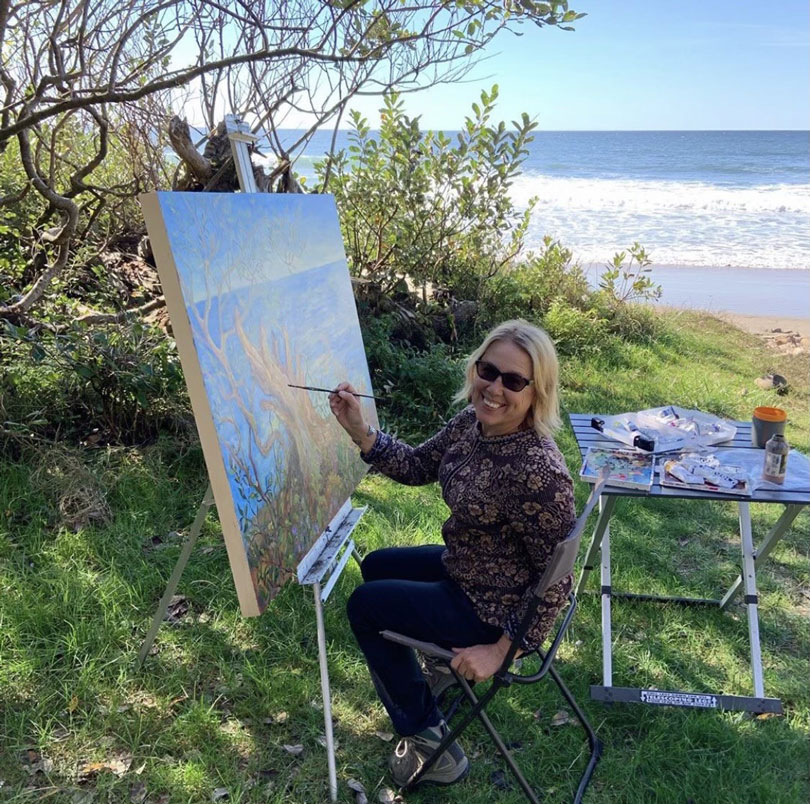 "We really look to either fair trade or environmental [offerings], that is super important to us."
This is part of the reason why Kim is so attracted to the Aventura Clothing brand. "We really look to either fair trade or environmental [offerings] – that is super important to us." Kim admits that she also loves Aventura shorts and capris, saying that she wears an Aventura piece "every single day, practically!" "You're one of our best-selling lines. I think your designers do a great job of price point and fit, and the quality is really great. I'd like to say we've never had a return, and I think that might be true. So it's like we've kind of narrowed it down to things that we feel are a really good value for customers that wear well and walk well. And [for] our environment."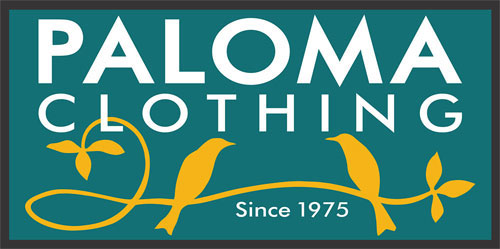 We're caught on the name: Paloma which translates from Spanish into "dove". It is a symbol of peace, and we believe that peace is what this humble retailer brings not only to their corner of Portland but to their employees and to each hand that crafts their offerings.