We not only talk the talk, we walk the walk (dressed in Aventura, of course!)
Aventura Clothing's design team is led by women, which means we create the clothing that we want to wear!
Our Fall 2022 collection is no different, so we've asked the lovely ladies of Aventura which styles are at the top of their lists and the results are in…

I love all the details on the Juliana Henley. I've been looking forward to henleys and layers all summer! It makes me feel like I'm putting in effort even when I just throw it on with jeans. The embroidery on the sleeves is asymmetrical, which I didn't notice at first, but I think makes it even more special. I have sensitive skin that gets irritated easily so I gravitate towards pieces that are made from organic cotton. And a big bonus for me are styles that have easy wash instructions!

Hanna - Melissani Sweater
This sweater is the perfect fall staple. The classic poncho style paired with this updated honeycomb fabric makes for a sweater that you can easily dress up or down. I love the versatility of being able to wear it with sneakers in the fall or wedges in the spring. Not to mention, all the neutral fall tones make it easy to match anything in your closet!

Kathleen - Prisma Sweater
It literally makes you smile with all its fun colors; not to mention the slubby yarns that give it great texture. The small details really make it special, there is a little gathering on the sleeves at the shoulder seam and the slightly longer back length and side slits make it so easy to wear. I've worn it with jeans and skirts! A total winner, in my opinion.

I am such a sucker for good outerwear and this jacket checks all the boxes. I love how soft and cozy it is and the fact that there are handwarming pockets as well as snap-close buttons at the chest. My favorite part, though, might be the shirttail hemline. It's so effortlessly cute!

Melissa - Seeley Reversible Sweater
Super soft and comfortable. Easy to wear. Has pockets. The funnel neck style is cozy for the colder months. Love that it is 2 sweaters in one with a solid side and striped side.

Alyson - Astoria Fleece Top
For Fall, I'm loving the Astoria Fleece Top. This is my favorite layer to cover up in when heading to yoga because the long zipper makes it easy to get on and off at the studio. I also love it with jeans because it's incredibly cute, cozy and comfortable.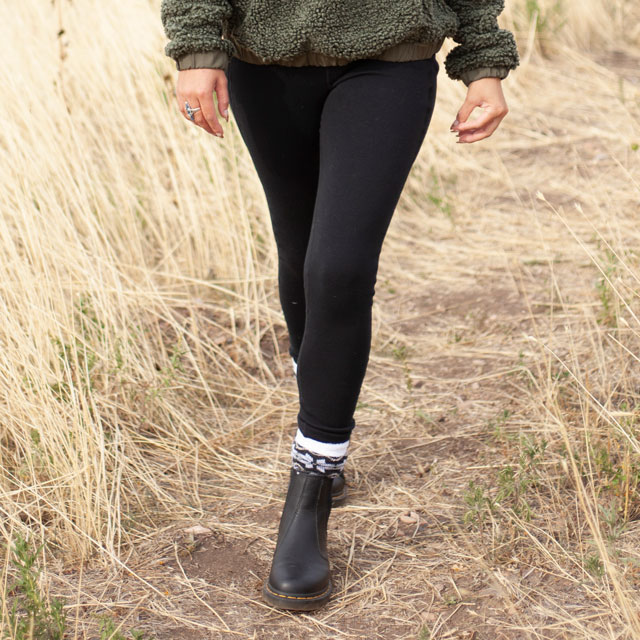 These leggings are fleece-lined, need we say more?!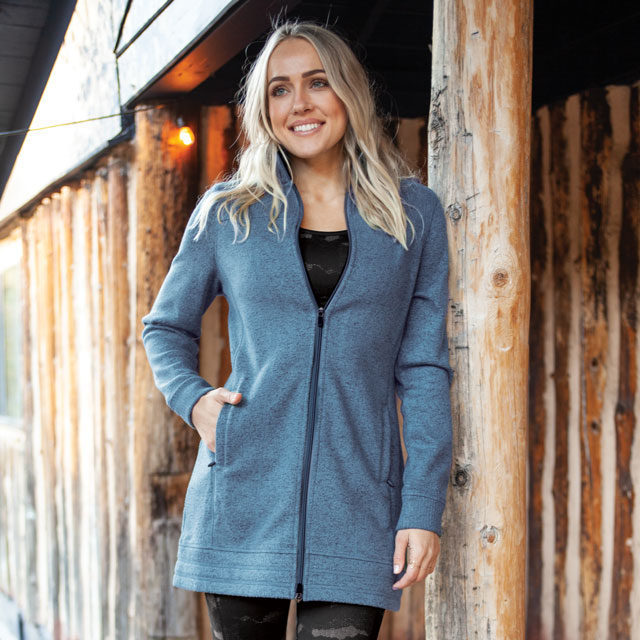 An all-time favorite style from staff and customers alike.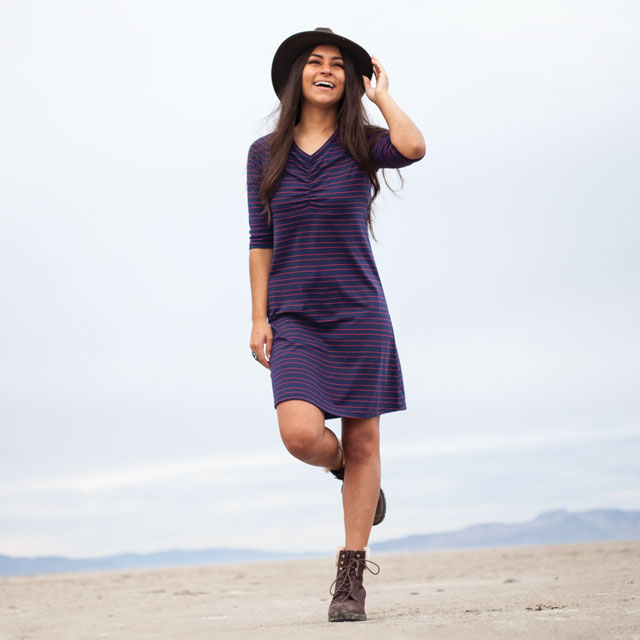 Flattering, sustainable, and easy to pair with tall boots and cute jackets.