Women Leading Social Change

Around the world, these women are making history right now by empowering women to take control of their finances and help their communities.
In 2017, we started partnering with Fair Trade USA™ because we saw a way that we could make a positive impact on the people who help make our business what it is. The majority of clothing factory workforce are women, yet in non-fair trade factories, they are rarely represented or paid fairly for their work, placing them in a system of poverty and dependence. Organizations like Fair Trade Certified™ help empower women and get their families out of poverty.
You can learn more about how fair trade helps empower women here but this Women's History Month, we want to highlight other nonprofits who are empowering women and providing them the tools to get out of poverty through skill building, education, loans, and equipment.
This organization provides micro loans for necessary household items and training through the Peer Education program on how best to use their new equipment and how best to budget to pay back loans. Women are given the opportunity through these loans to purchase items like a rain water tank, lamps, and solar energy which in turn provides them sustainable, long-term solutions to provide for their families.
The company also runs an online store that sells women-made goods from across Africa. Shop for beautiful jewelry, baskets, art, and more. 100% of the sales benefit the micro lending program to keep helping women.
Video courtesy of Zawadisha on Vimeo
How Zawadisha Empowers Women:

"Life has changed dramatically for the better because of our solar lamp, as we are no longer using kerosene. I can make soap to sell. I can make traditional insecticide to rid my plants of insects.
Thank you, Zawadisha, because you brought us out of poverty."
- Dora Shida Mwakindo, Marere Arts Women's Group
In Swahili, Zawadisha means "to give a gift" and this organization is gifting women financial empowerment. Kenyan women are the primary caregivers in their homes, and are responsible for collecting water and wood, cooking, and working by toxic kerosene and paraffin lamps. By introducing efficient products into their homes, women can reclaim money, time, and their own health. For example, collecting water alone can take up to 20 hours a week. But with rain water collection tanks, women gain this time back, allowing them to pursue ways to make money.
Through The Peer Educator program, women are more likely to pay back their loans. This program calls on local women to follow up with loanees with trainings on entrepreneurship, agriculture, leadership, and financial literacy. After they repay loans, women have opportunities to purchase more equipment, granting them even more freedom.
Founder, Jennifer Gurecki, lives right here in the Reno/Tahoe area! If you are in the area, you can visit Zawadisha's makers mart in person at the Reno Public Market.
Photo courtesy of Ten Thousand Villages Instagram
What Ten Thousand Villages Does

This company is primarily an online shop that sells products from artisans in developing countries. Buyers can find everything they need for themselves and their homes here: from soaps to scarves and birdhouses to bags. Over 20,000 artisan makers are represented on this site from over 20 developing countries.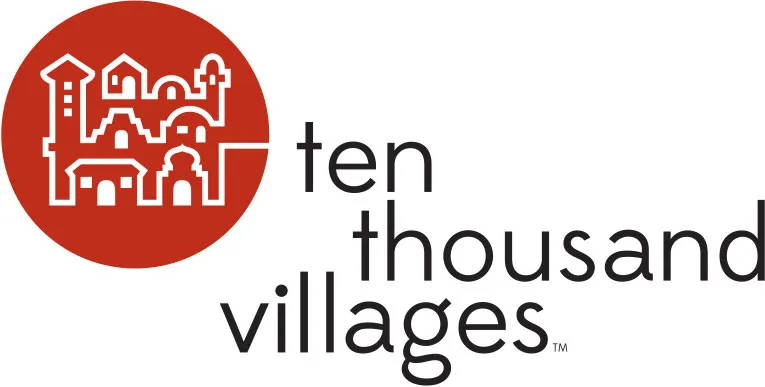 Image courtesy of Ten Thousand Villages
How Ten Thousand Villages Empowers Women:

"I'm just a woman trying to help other women."
- Edna Ruth Byler
About 60% of the businesses represented on the site are women-owned and a lot of these makers have no other access to markets to sell their goods. Ten Thousand Villages acts as this marketplace, giving women a way to find financial freedom. Ten Thousand Villages also works with artisans on a long-term scale – some for more than three decades – and refused to "redefine fair pricing when markets demand change, trends shift, or economic health declines" ensuring makers are always making the money they deserve
Ten Thousand Villages was founded by Edna Ruth Byler over 75 years ago and is credited as the first fair trade company in the United States. In fact, this organization was a founding member of the World Fair Trade Organization.
Teach a woman to start a business and she will help her community for years to come. RISE – Rewarding Innovative and Sustainable Entrepreneurs – is an organization that supports female entrepreneurs in developing countries who wish to tackle water, sanitation, or hygiene issues in their communities. RISE provides fellowships that grant mentorship, seed funding, and resources. Fellows get everything they need to found their business, from creating business plans to connecting with experts from around the world.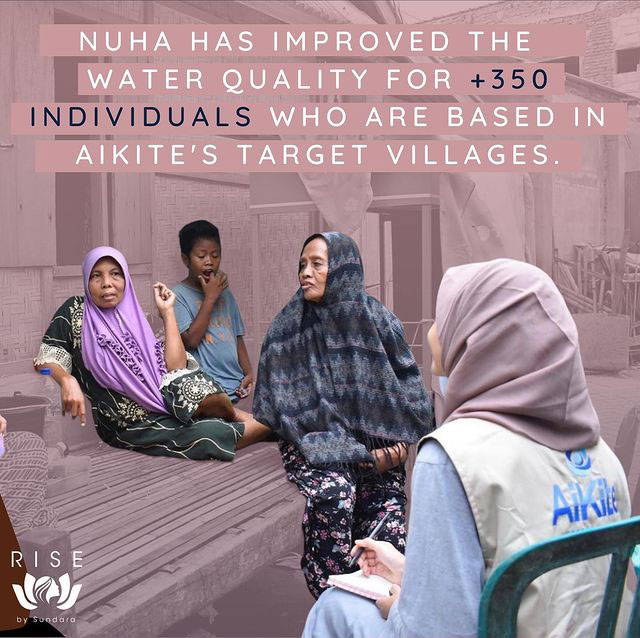 "I would like to thank everyone who made the RISE fellowship possible. My request to anyone reading this would be to continue supporting female entrepreneurs in the future. There are many talented minds across the globe who have innovative and transformative ideas, yet require the right mentorship and supportive environment to make change happen."
- Purvi, 2021 RISE Fellow
Women see firsthand what their communities need to improve but often don't have the voice, resources, confidence, or knowledge to implement their ideas. RISE provides them with this, actively engaging entrepreneurs and bringing them the confidence they need to succeed. Since 2020, RISE has awarded fellowships to 6 women each year. In 2021, the businesses these women create have provided employment to other women living in poverty, supplied 5,000 feminine hygiene products, and donated 150,500 bars of soap.
Before there was RISE, there was Sundara. This nonprofit recycled gently used and discarded hotel soap to provide developing countries much needed hygiene products. However, the women Zaikis employed in these developing countries had ideas beyond soap on how to help their communities, which inspired RISE.