Celebrating 58 Years As a Small Business

If there's one lesson we've learned over the years, it's that being humble and helping others creates an enduring community. And because of our community of incredible employees and partner retail stores, we keep this ship moving forward every day.

In 1965, John Kirsch Sr. was selling tennis racquets to local gear shops in Southern California. It was through regularly speaking with business owners and players that he realized that there was something critical missing from sportswear: stretch.

He invented and patented a fabric he called the Espa Twill and made shorts from it that he sold out of the back of the family's station wagon. His innovation took off and our parent brand, Sportif, was founded.
This humble beginning is what continues to inspire us today. While we've traded in the station wagon for a lovely office and warehouse space in Sparks, Nevada, we've tried to carry forth this grassroots spirit.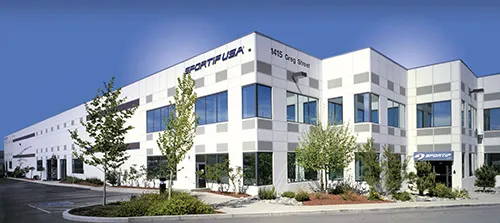 Sportif headquarters in Sparks, Nevada.
We are proud to be a small business because it means we have the freedom to run the companies based on our family values instead of what will make the shareholders the most money. It's how 99% of our Spring 2023 Collection products are made from sustainable fibers instead of much cheaper materials. It's also why we partner with Fair Trade USA™ factories. Doing the right thing is ingrained in every dress, jacket, and legging we sell, and no one can tell us to be anything different.
At the end of the day, it is just our small team of around 35 making this all happen.
We are thankful each and every day for this freedom!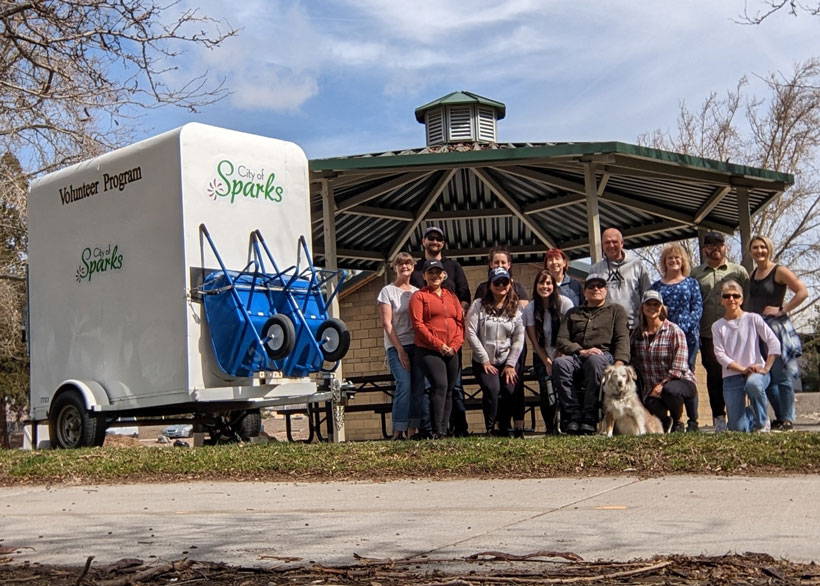 Sportif employees at recent park clean up event.
Aventura would not be what it is today without family. Even the employees chime in to agree. "I love this company, it's basically family," says Hanna, one of our Technical Designers. Melissa, our other Technical Designer and Designer over at our sister brand, Old Ranch Brands, agrees: "It is like a family, [and] I could feel it the moment I met them. It makes you feel like more than just an employee. They definitely care about who you are and are there to support you even outside of work."
Kathleen and Alyson behind the scenes.
As Kathleen, our Design Director and co-owner, reflects on the years working for her family's business, she says the best part of her job is getting to know all of the employees and independent sales reps who help place Aventura in small retailers across the country. "I think COVID really showed us how we were more than just co-workers or employees. We are friends!"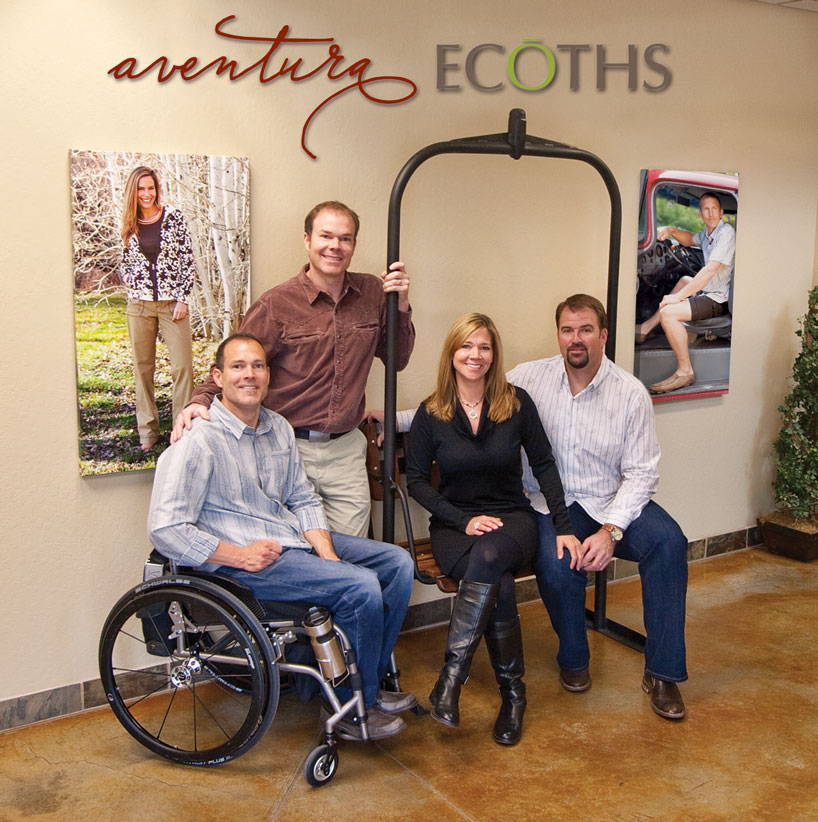 John, Michael, Kathleen and Tom.
However, it's not always easy. "A 30-plus-year family business is a rarity these days," says John, CEO and co-owner. He and Kathleen both agree that working alongside family requires a lot of patience and respect, but "knock on wood, but it's been great!" John jokes as he turns around to knock on the table next to him.
Maybe another reason why Aventura has endured is our grassroots heritage. "You know, I'm not too good to do anything," Kathleen explains. "Whatever it takes, that's it!" She calls this: setting a good example. "I think all [ownership] tries to do that," she says. "Like I'm not too good to do anything. [At the office] I'll take the recycling out, I start the dishwasher, and I cleaned the toilets before a sales meeting."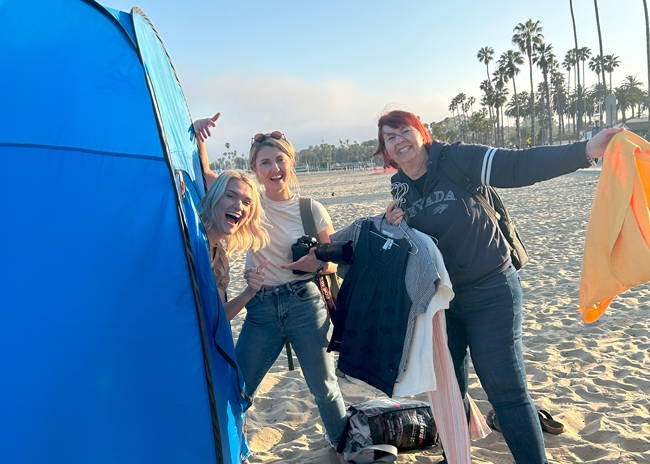 Behind the scenes with Caitlin, Deb, and model Delphine.
Caitlin, our Brand Manager, chimes in: "I was going to say, you cleaned the hell out of the bathrooms!"

"They were so bad, it took a day!" Kathleen replies. "So I think setting a good example is really important and it's one of the things as a family business that you need to do."
We're Here Because of You

We would be remiss without thanking you, our customers and friends from faraway. Truly, no part of our business would be alive today if it wasn't for your continued support and brand loyalty. We thank you for shopping small and helping support our family business.